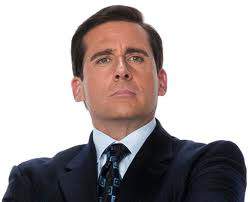 Great article this week on Psychology Today website called You Get Hired for What You Know; You Get Fired For….  Spoiler alert:  They authors claim you get fired for WHO YOU ARE. The subtitle of the article is:  Lessons from our favorite leadership nightmare, The Office's Steve Carell.

The author's advice to employers is to probe deeply for traits that manifest themselves in success (and in failure, by their absence), and to see if you can discover the truth about what will be a prospective hire's undoing.  Not a bad idea, but we stick by our often repeated suggestion:   Ask performance based questions to detect the person's capability to do specifically what you need done!  Probing into the specifics of relevant successes and failures will get you even more precise qualifying information.I fundamentally agree with this interesting point of view – that a candidate can mask most flaws to get hired, but that a person's basic flaws ultimately will show in the workplace, and for some people, will prevent them from achieving great success. 
Psychology Today's archives are full of interesting articles that relate to behavior in the workplace, so explore more of these for good writing by experts.