"Recruiting" is the office-appropriate word we use for what we used to call "head hunting." It's a great job to have, once you get the hang of it. If you're new, though, getting the hang of things probably feels a long way off.
Here are nine things you should know if you want to be able to develop the keen instincts of the pros.
1. You Need to Have a Real Interest in People
The best recruiters are people who are genuinely interested in meeting new people and learning about them. Not only that, but you have to actively enjoy the company of others. If you're a solitary creature, you'll just feel awkward, and that awkwardness will keep you from forming the real connection you need to form with a potential recruit.
2. You Have to Want to Help
The focus of recruiting is helping others be great. Your job is to put the right people in the right places so they can do what they do best. If you tend to look at people and potential relationships through the "what can this person do for me" lens, you'll have a hard time getting anybody to trust you. You need to be able to take your own wants and needs out of the picture.
3. Selling Is Important
As crass as it sounds, recruiters are all salespeople. You're trying to sell a certain company (and position within it) to potential recruits. It isn't that different from being able to talk a little kid into putting on a sweater even when he insists he isn't cold. You have to convince him that he needs the sweater. You have to convince the recruit that he needs to work for the company.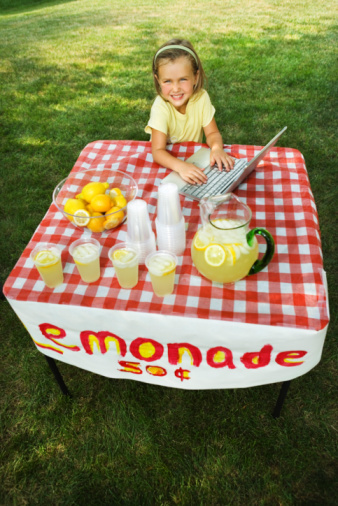 Same skill set, different application.
4. Lay the Groundwork
A subtle initial approach is important. It's not unlike wooing. You don't just rush into moving in together. You meet the person and exchange numbers or email addresses and get to know that person slowly over time.
You don't rush at a potential recruit with a job match. You get to know the person over time to make sure the company you're representing is actually a good fit for the recruit (and vice versa). If you can't take the patient approach, you're better off in a more direct-sales position.
5. Matchmaker, Matchmaker, Make Me a Match
Are you good at fixing people up? This doesn't have to mean romantically. To be a great recruiter, you need to know how to match up a potential recruit with a hiring manager and company. You also have to be great at selling the hiring manager or company on the potential recruit. Good recruiters have a talent for knowing how to fix up complementary needs and fill them.
6. Tech: Take it or Leave It
Obviously you want to be well versed in the latest communications technology from smartphones to social media portals and popular websites. You also have to be comfortable communicating the old-fashioned way: in person. A good recruiter is comfortable communicating with a potential recruit (and hiring manager) via whatever communication portals and methods are the most comfortable for them.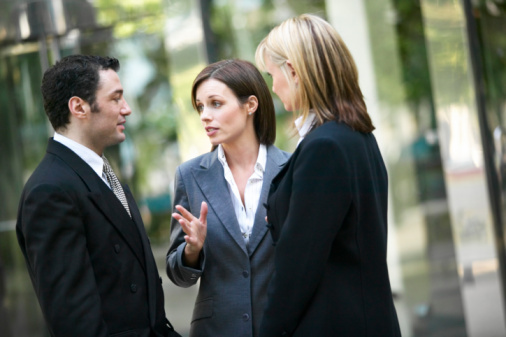 Think of it as texting...the analog way!
7. Know When to Hold 'Em and When to Fold 'Em
Great recruiters do not force matches when the match isn't right. Yes, if you know the match would be a good one, you've got room to be pushy (as the situation warrants it). At some point, though, you have to know when to walk away from something that just isn't going to happen.
Being able to walk away and let the recruitment fizzle with grace is an important skill. You can't take these things personally. If you do, you run the risk of burning bridges and your ability to recruit great people in the future.
8. Social Butterflies
Being a great recruiter means being able to build up a huge network of contacts. This means you have to be comfortable being social. This doesn't just mean you have to be comfortable with people on an individual basis. It means you have to be comfortable in social environments. You have to put yourself out into the world and make a great impression on it. You can't just sit in an office, surf the web, and expect to do a great job.
9. Genuine
There's a certain amount of fake it 'til you make it in this industry. At the same time, you have to genuinely enjoy, appreciate, and have affection for both your potential recruits and the companies in which you are trying to place them. If you don't believe in one (or both) of them, you'll have a much harder time convincing anybody that the match you have in mind is a good one.
What most new recruiters don't know is that recruiting is more of a lifestyle than a simple job. Hopefully this article will help you see how true that is. If you're skeptical, ask your mentor!
Erin Steiner writes for portals all over the web. She covers topics from profiles of businesses like like Lindsay Rosenwald to pop culture to Internet geekery and everything in between.