Writing a good resume can be considered as a kind of art, because there is not a correct way to formulate one's resume, but there are always some resume writing tips that can be found helpful when applying for an education and career counseling position. It is important to stand out from the crowd with your resume and that is done with quality content that is clearly written without any errors.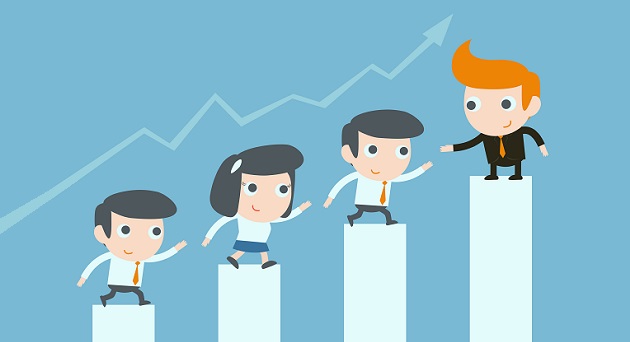 Courtesy:www.atmanco.com
When it comes to education resumes, they need to be filled with relevant content, edited and aesthetically pleasing. For a career counselor, it is all about finding a way to describe the connection you are able to establish with your clients and how you have done it in the past.
---
Here are some points that every good resume regarding education and career counseling needs to have so that it would stand out when you are in search for a new job.

  Aesthetics
It is important to have a professional and classic resume and this is connected to the type of font you choose, consistency, the amount of whitespace on your resume, its length and the overall appearance. Even the fact that education is an innovative and creative field shouldn't have an influence on your resume. This means that there shouldn't be any pictures, designs and colors on your CV. The people who will be looking at it can overlook you as a potential candidate if your resume does not satisfy the aesthetics or if it is not professional enough.

  Content
Even though aesthetic mistakes in your resume can harm you and make you lose the race for that job position, quality content is the thing that will make your resume stand out even more. The most relevant thing should be the experiences you include, since that is the thing that matters the most to the people who will be looking at your resume. Stating what you have accomplished provides information about your relevant experience and, in the same time, it highlights your expertise.

  Education
When writing a resume for this position, you need to include the institution, state and city where you have got your degree from. Your degrees should be written out in their full name. Include your GPA, especially if it is higher than 3.0, and include other pieces of information you might find relevant, like whether or not you have studied abroad, various academic awards and honors and, if you have attended some relevant courses, make sure to put that in as well. For a career counseling resume. also include the institution, state and city where you got your degree, along with its full name in singular – for example, Master of Education. The same goes for GPA and your academic awards and honors.

  Experience
Including experience in your resume is considered to be its heart, whether it is for education or career counseling and it can be represented in different ways. When putting down your experience in your educational or career counseling resume, you need to choose the richest, concrete and the most relevant experiences you had in teaching or career counseling. After every job you mention, you should write bullet points that are accomplishment statements of your detailed experience. Have in mind when listing your experience to write them in reverse chronological order. Contextualize everything by proving specific experiences, objectives and results.

  License
In your professional resume for education, you need to list professional educator licenses and endorsements you have received in your area of expertise, as well as grade levels – whether they were Early Childhood or Special Education. If you have gotten any middle grade endorsements, also include them on your resume. For career counseling resumes, know the licensing requirements for the place you are applying for, because every state has different criteria. You should include the name of your license in your resume, the state and city where you have received it and the date when you have obtained it.

  Editing
Editing is a component which is essential and it is often overlooked. Editing enables you and others to be sure that the content in the resume and its aesthetics are accurate and clear. Give it to as many people as you can to proofread it. These are the things you need to pay attention to when editing your resume.
● Length – Resumes that are written by educators and career counselors should be one page long. If you find it difficult to narrow it down, remove all the elements that are maybe not so related to your field of expertise. If you are a seasoned professional in education and career counseling, you resume can be a tad longer.
● Font – Use a font that is professional and easy to read, like Times New Roman or Arial, and the size should be 10-12 points.
● Accuracy – The resume has to be 100% error free, so carefully read through it and check the grammar, punctuation and spelling.
● Consistency – Your resume formatting needs to be consistent. If you "bold" a job title, you need to bold every next job title, and make sure that everything is neatly lined up.
---
These are our six resume writing tips for educational and career counselors that will help you write the best professional resume there is. Remember that the best resumes need to describe your work experience regarding quality and the connections you have established, rather than efficiency and volume. So, when having all of this in mind when writing your resume for education and career counseling, it is guaranteed that your resume will be better than other resumes and you will most certainly impress the people who will be looking at it.