Although we Canadians all know who the Trailer Park Boys are, there is a minute possibility that some of you non-Canadians reading this don't.  So aside from the surprisingly detailed Wikipedia entry, let me add briefly that most seasons of the Trailer Park Boys would go somewhat along these lines:
Julian (the visionary trailer park boy) would devise a big picture, potentially lucrative (but illegal) scheme to ensure him and Ricky would become rich.
Ricky (the more practical and less intelligent TPB), would mess up said plan in trying to execute it and by the end of the season they all go to jail, yet again.
Although I'm a fan of the TPBs, I don't find this plot formula as entertaining when I see it play out in a Human Resources environment (ok, sometimes I do).  How does this usually happen?  Some smart, well-read academic HR type lets fly with the buzzwords and before you know if it's all "strategic" this and "business partner" that.  Sadly, many times these buzz word magicians have limited practical experience when it comes to nuts and bolts HR practice.  Don't get me wrong…I'm highly educated and I can sling buzzwords with the best of them so I don't instinctively dislike or disagree with big picture HR planning.   But without a real intimate understanding of the nuances and logistics of working with clients and employees, the best laid plans of even the smartest trailer park boy oft go astray.
What's that?  You want an example?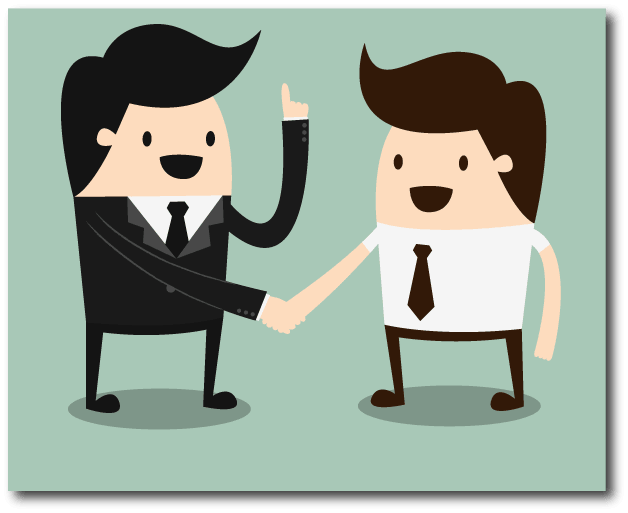 I recall a corporate HR department coming up with a great idea to formally track all employee relations issues (this was a very high ER environment) by supervisor so as to identify those managers who needed additional training on how to effectively manage their problem employees.  On paper a great idea right?  Would allow the organization to ensure training was being applied efficiently, managers felt empowered to deal with these issues, save money by reducing lawsuits and severances resulting from  improper terminations, etc.    In practice (You know…where it actually matters); there was strange result….employee relations issues nose-dived.  Huh….was it some kind of twisted Hawthorne effect (Google it)?  It had all the academic HR folks scratching their heads and whipping up a ton of 4 celled matrixes laden PowerPoint slides in a vain attempt to inject some sanity into a world of chaos and irrationality.  The reason for this was pretty straight forward, and to a guy working with these managers, pretty obvious if only they had just asked me.  The last thing these busy managers wanted or (in their minds) needed was someone scrutinizing how many of their hiring choices went south and then singling them out for additional training that they didn't have time for.  So what did they do?  They quietly swept all but the most urgent ER issues under the carpet and waited for the initiative to blow over….at which point I was left to deal with a pig through snake pile of ER issues.  As Ricky would say "it was a worst case Ontario".
So what's the solution that prevents the perfectly concocted marriage of HR strategy and HR practice from ending in a bitter divorce?  It's simple really, Ricky and Julian need to plan and execute their schemes together.   Or in the HR setting, maybe the division between HR pros who do strategy and those that do practice need to end.   I'm not saying a really smart strategic HR pro can't account for the idiosyncrasies we see in practice and vice versa, I'm just saying it's tough to do.  At the very least organizations should have the old HR practice veterans around the table when they want to talk big picture planning and expose them to that process?  And maybe the planning folks should jump into the trenches now and then to sharpen and hone their skills to keep their planning efforts relevant?  When it's all said and done, it doesn't take "rocket appliances" to see HR strategy is more valuable when it's aligned with business and HR practice.
Chad is part owner of Interviewer Assistant, an interview scheduling tool made by recruiters for recruiters:  www.interviewerassistant.com