MBA recruitment is a structured and complex process. Career service offices layout strict rules for on-campus-recruiting. Plus there are thousands of MBA students at hundreds of graduate business schools around the world! So reaching this elite leadership talent can be a difficult task.
Today, recruiters use a mixture of traditional on-campus, in-person recruitment methods and new digital recruitment tools to aid them in this complex process. This infographic, "Digital MBA Recruitment: Top 10 recruiting tasks done by device," gives you a glimpse into how leading MBA employers are recruiting top MBA talent. MBA Focus surveyed over 500 recruiters from our network to get this information.
If you like the infographic, please share it on Facebook and Twitter, "Pin" it, "Like" it, and feel free to use it on your website and/or blog.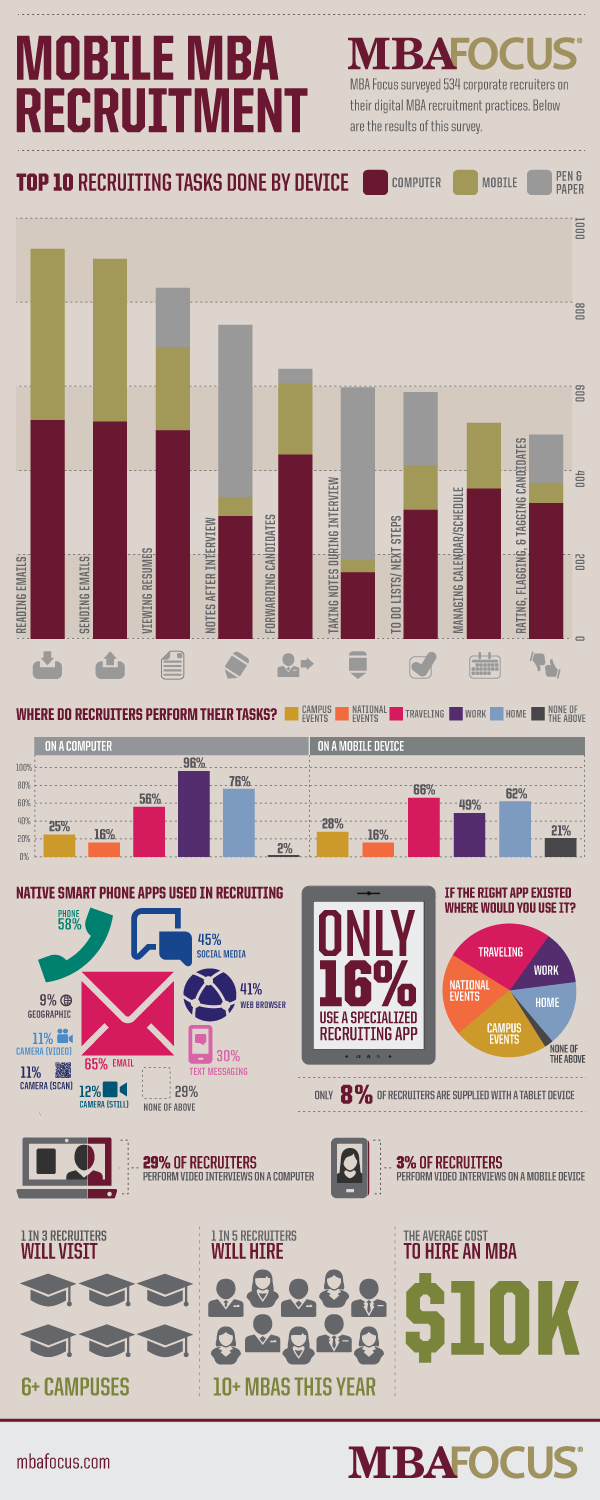 Here are some other quick, tweetable facts from our findings:
For more information on our digital MBA recruitment tools and an all-new mobile app for recruiters coming this fall, please
contact us
.