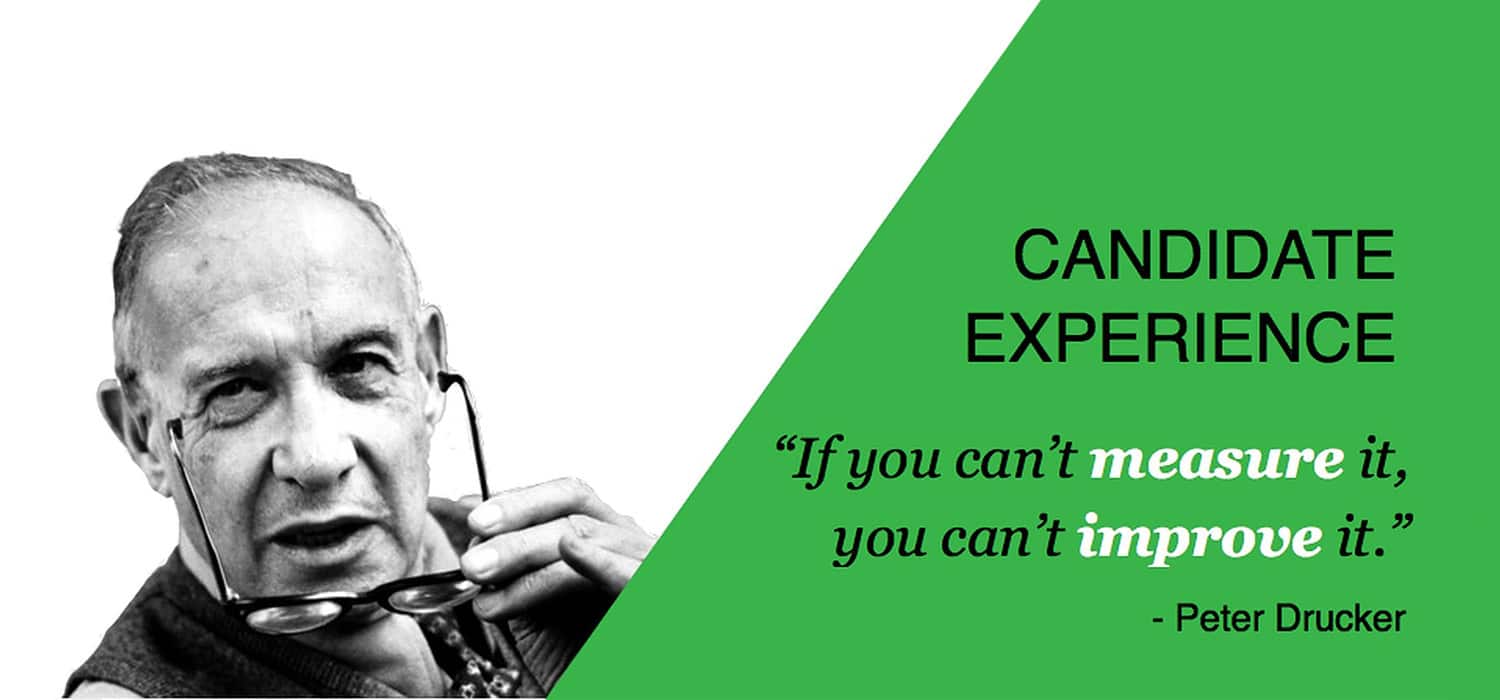 Candidate Experience is a term being used quite a bit in talent acquisition and recruiting teams, but what exactly is a "candidate experience"?
What is Candidate Experience?
Candidate experience is the sum of interactions that an individual has with a company, or the company brand, where they might seek employment. These experiences might come from word of mouth referrals, search results from a job board, a couple of visits to the companies career site, good or bad mentions in social media, or from disgruntled candidates who applied and never received a response. Anyone of these interactions could be positive or negative for a company, but most companies don't know what candidates think of them. In many cases, employers don't have a way to measure or survey their candidates or applicants.
So Why does Candidate Experience matter, and why now?
Candidate experience matters because candidates have more employment options than ever before. With job aggregators and Google For Jobs posting nearly every job online, it's common that online job boards are going to show not just your companies jobs, but your nearest competitors. I'd argue that prior to job aggregators and "All Jobs Everywhere", candidate experience wasn't as important, because there were fewer employment choices during the "Hidden Job Market" days. With more job options, candidates can look beyond just pay. They want to know more about hours, shifts, flexibility, PTO, company culture and of course working with companies they are attracted to or align with.
Candidates now have multiple ways to share their experience working at a company, or how they were treated during an interview. They have access to insider employee ratings through sites like Glassdoor, with CEO scores and employer benefits ratings.
To Understand your Candidate Experience, you have to understand your Recruiting Funnels.
Recruiting Funnels are the processes, or steps, or interactions, that occur between a potential employee and anyone that might influence a potential employee; including, the company's brand reputation, career site, job descriptions, job application process, employer branding, interview scheduling, offer process, rejection process, and possibly onboarding.
While each department in your business might have its own recruiting process, there are often a lot of similarities. In smaller companies, the recruiting process is often left up to someone in human resources, a recruiter, or a hiring manager. In recruiting, many of the steps are manual, creating no consistency, and therefore producing inconsistent results. With inconsistent processes and no way to measure a candidate's opinion, it's impossible to know what's working and what's not.
In bigger companies, there's often a handful of existing software solutions that don't talk to each other but are required for recruiting and HR compliance. Are these technical issues causing candidates to drop out of the recruiting process? Is the process, from finding a job to applying, and hearing back from a recruiter, taking too long?
The typical Recruiting Funnel might start at job posting on a job board, with interested candidates then applying on the employer's website.
When was the last time you searched for your own companies' jobs on Indeed or Google for Jobs, and tried to apply with the mindset of a candidate who has never seen your company before?
Whether you're marketing on job boards like Indeed, or putting ads in a porta-potty, it's important to understand every aspect of the candidate journey. How many clicks does it take to apply? How long does it take? Is the process easy to complete on a mobile phone?
From the initial first interactions to the completed application, the scheduling of an interview, to the uncomfortable rejection email", what was the experience like for the candidate?