New Year's just around the corner and this is usually the time when we bring a bunch of New Year's resolutions. We decide to ditch unhealthy foods, go to gym, do things we haven't done in past year, and we also decide this is the year when we're finally going to make a step forward in our career. Obviously, ditching unhealthy foods and going to the gym don't stand a chance. Somehow, we can't say goodbye to delicious pizza and who's got enough time for gym anyway? In the end, we only have one resolution left and that's career progress. In all honesty, that's even more achievable than going to the gym on daily basis.
Quality resume stands between you and desired job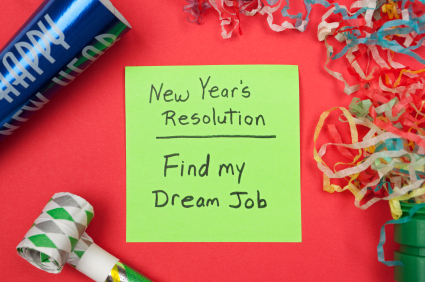 To finally do something about your career and find a better (or any) job, it's important to have a high-quality resume. I like to compare it to password-protected door. Poor resume results with Access Denied message on the tiny screen, while good resume opens the door and leads you to your next destination – your job.
What most people overlook is the fact that resume has to be adapted to the current trends. To start the year 2016 with advantage over other people who are going to apply for the same job as you will, I listed all important things you should consider when writing your resume.
Format for 2016
Before you even start writing your resume, take a few moments to think about the fact that most people use the same strategy as you do. This also includes using a wide range of templates you can find online.
The best way to get hired is to have a resume that stands out. This isn't too complicated to accomplish. For example, you can start just by mentioning the basic info and other skills on a blank piece of paper and later make some adjustments to make it look professional. Additionally, you can always hire someone to write your resume for you (there's nothing wrong with that). That way, yourresume will look highly professional and will stand out among all others.
Resume writing in 2016
I always struggled whenever I had to write my resume. It's because I thought I have to mention as much info as possible in order to impress the recruiter etc. However, that's not always such a great idea, particularly if we take into account that average recruiter spends between 5 and 7 seconds looking at one resume.
It's important to focus on emphasizing all strengths and skills you have to do a certain job successfully. Your resume should contain info about education, experience, or even some awards you have received that you think recruiter would find interesting.
Dos and don'ts for 2016
DO tailor your resume according to the job you're applying to. You have more chances to get hired if your resume matches all requirements listed by the recruiter.
DON'T use a same resume for every job. Generic resumes aren't that beneficial. Yes, you don't spend hours on creating a perfect resume, but it's highly unlikely it will match all requirements needed for certain job.
DO only info that is relevant for specific job making sure the most important skills or achievements are listed on the top.
DON'T overdo it. Sometimes, less is more.
DO list accomplishments, achievements or even experiences within a certain job role you've done before. This way, the recruiter will recognize your capabilities.
DON'T mention your job title only and leave it at that. They are more interested in things you've done within the job role e.g. came up with certain plan and program that improved students' grades in school etc.
DO specify your achievements. For example, increased sales or website traffic by 30% in 2 months.
DON'T be vague and say "Increased sales" only. That doesn't offer enough info.
DO use a subtle, minimalist format that is easy to read.
DON'T use flowery designs, over-the-top formats and templates that are confusing.
DO read entire resume once again; look for grammar or spelling mistakes.
DON'T submit your resume without proofreading it first.
DO polish your LinkedIn and other social media profiles.
DON'T publish inappropriate content on your social media profiles. Recruiters pay attention to how your act on social media as well. With the rise of internet, social media became a powerful tool that is of high importance for your career.
Stats: resumes + social media and their role in recruitment
76% of resumes are rejected due to unprofessional email address.

88% of resumes are rejected due to photo.

Back in 2000, 22% of resumes were submitted via email or posted on some website. In 2014, more than 90% of resumes are sent by email or posted on websites.

Applicant Tracking Softwares are able to eliminate about 75% of applicants.

427,000 resumes are posted on Monster.com each week.

89% of recruiters have hired someone via LinkedIn.

68%of employers will find you on Facebook.

93% of employers look at candidates' social media accounts before they decide whether to hire someone.
Working on your resume to have higher chances of getting hired is the ideal way of starting a New Year successfully. You should always bear in mind that sometimes more in less and instead of "bombarding" and trying to fit everything into resume thus making it difficult to read you should opt for mentioning skills and qualities that are relevant for a specific job.