Everything we do online matters. This has always been true, but it's never been as important as it is now. What makes this feel almost patently unfair is that, in spite of our actions mattering more now, we actually have less control over how we are perceived online. Thanks to social media, and a few other factors (not the least among them being Internet trolls), people can say just about anything they want about us online.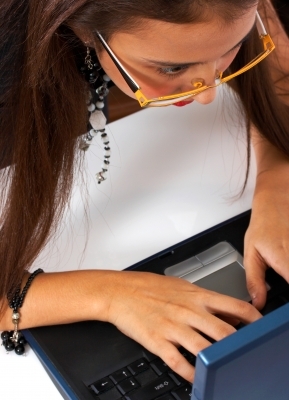 What are they saying about you today? Image Courtesy of: Stuart Miles / FreeDigitalPhotos.Net

This is hard enough to deal with as an individual fighting to control his or her online reputation. What makes it harder is being an employer or HR representative tasked with learning about a person online and then having to decide whether or not to use what you've learned against a candidate seeking a job with your company.

That's a really sticky position to be in.

Truthfully, a lot of what you learn about someone via social media should be waved off. And, obviously, you are enough of a professional to know that the picture your candidate's childhood friend posted of the first time your candidate got drunk at a party shouldn't be grounds enough to terminate the candidate's consideration for employment. At the same time, there are some problematic behaviors that you want to look for when learning about someone online.

Drugs/Alcohol Behaviors

Most adults drink alcohol. Consumption alone isn't cause enough to revoke someone's consideration for employment. What you want to look for, though, are habits that you would find troubling in an employee. Does the person regularly post (to a public social media profile) updates that involve bragging about calling in sick or simply skipping work altogether to get drunk with friends or going to work drunk or stoned? Are there stories involving the candidate (which aren't refuted) that glorify troubling behaviors like the use of illegal substances during work hours?

Consumption alone isn't enough to warrant you turning that person down. Bragging about being a terrible employee in favor of consumption is something else and worth at least a question or two.

Illegal Behaviors

Does your potential employee have a massive criminal record? That is definitely something you will want to take under consideration when deciding whether or not to offer someone a job. In fact, many employers will use someone's criminal background as cause not to hire someone.

This gets trickier if there isn't a conviction and you find out someone just barely skirted the law because they posted a story about it online (or someone else did) in a public forum. Technically they weren't caught, but they're still publicly admitting to doing something that could have earned them a criminal record.

It's okay to ask a job candidate about these things if the stories are posted in public places and you find them during routine reputation checks.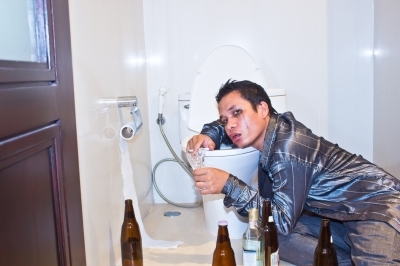 The picture isn't enough to deny consideration. The explanation behind it might be! Image Courtesy of Hyena Reality / FreeDigitalPhotos.Net

Behavior Toward Coworkers and Employers

During the course of your reputation check, you find out that your potential candidate earned a pretty nasty rep at his last job for being a shark -- for stealing credit on projects or sharing company information with a competitor to score a new and better paying job.

If the potential new hire is admitting to these actions in a public space, you will definitely want to ask him about it.

If the stories are being told about the candidate, that's another story. You definitely want to ask your candidate about the rumors, but try to be delicate. Remember, it's possible someone posted those things because they themselves were doing something wrong.

Basically it boils down to this: Using what you find online to automatically dismiss a candidate's application for employment isn't a good idea. The laws surrounding reputation checks as a hiring process are still murky, and you don't want your company to get sued.

You can, however, ask your employment candidate about the things you've uncovered during a reputation check. Giving the candidate a chance to explain or refute things he or she has published (or had published about him/her) is the best course of action. It's perfectly okay to use the answers given to you as a factor in your final decision.

And, of course, make sure that your reputation checks are completely above board. Record every site you visit, when, etc. Don't try to get into private social media accounts. Don't use the way-back machine to see what your potential new hire was talking about on her blog four years ago.

As long as you keep everything on the up and up, you should be fine!

Erin Steiner has written extensively about online reputation management, small business, and internet related topics. She has run her own successful freelance business for more than six years.