Top 10 industry preferences for the MBA class of 2013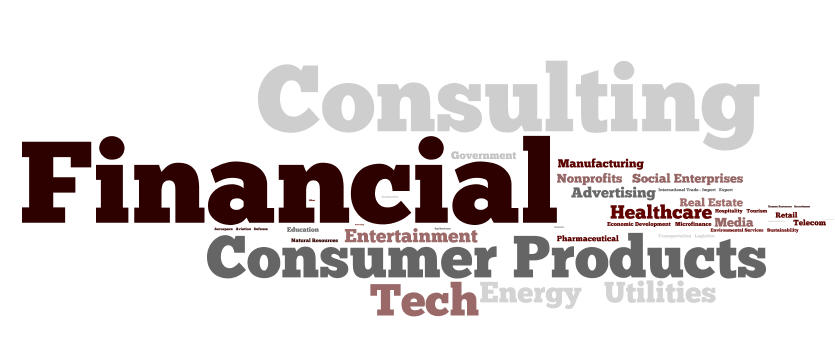 The new class of MBA students are halfway through their first-year at b-school. By now, most of these 1st-year students have selected an industry preference, adding it to their developing MBA career profile.

The career profile process is mandatory at many of the world's top-ranked MBA programs. MBA Focus powers the process, aggregating student profile information to help leading employers identify and attract their next business leaders. Students work with their school's career service office to complete their profiles; taking advantage of other services including resume coaching and mock interviewing practice.

The data in these profiles offer enlightening trends on the MBA landscape and useful insight into what types of jobs the newest class of MBAs want to pursue.

This year's class of new MBAs is very similar to previous classes. In fact, the top seven (7) industries chosen by 2013 MBA1s are exactly the same as this year's graduating class of MBAs, as well as the 40,000+ alumni who graduated before them:
1. Financial
2. Consulting
3. Consumer Products
4. Tech
5. Energy / Utilities
6. Healthcare
7. Entertainment
To see the 3 industries that round out the top 10 or view the complete breakdown
visit our blog here
.