Recruiting Futurology
My learnings from 200 episodes of The Recruiting Future Podcast
Backstory
I started my podcast in 2015, when I was looking for a side project to distract me from a tech startup failure. I loved the idea of combining the industry research, which is vital to my work as an independent talent acquisition consultant, with my love of all things audio. The Recruiting Future Podcast was born.
I had no real expectations of audience size and could therefore have never predicted that four and half years later, I would be publishing episode 200 having amassed over three-quarters of a million podcast listens to date.
Unsurprisingly I've learnt a lot about podcasting in the last 55 months and wanted to share some of my experiences to celebrate my 200th episode milestone. I hope they will be helpful to other podcasters and indeed anyone thinking of starting any kind of regular content series.
Content
As an interview-based podcast, guests are critical to my success. Having a content strategy so I can make sure I'm hosting guests with insights and experience that are relevant to my audience is vital. I've never restrained myself by operating a strict content calendar but instead work within broad evolving themes. This approach gives me the flexibility to accommodate a fantastic guest at the last minute and ensure that the podcast is always moving with the times.
One of my most important learnings is that I'm not my audience. Very often the most popular episodes of the show are not the interviews I would have earmarked for runaway success. I'm always asking for feedback, and I'm lucky that the audience sends me lots of it and, over time, this has really helped to refine my content strategy.
My overall aim is to give my audience of talent acquisition professionals access to content that is not always available within their usual networks. I look for guests with interesting stories to tell which might not have been previously widely heard. As the audience and credibility of the podcast has grown, I have also been able to persuade some very well known thought leaders from outside of the recruitment industry to share their thoughts on all things talent, and it has been a delight to interview people such as Bruce Daisley, Francesca Gino, Shane Snow and Tom Goodwin.
Production
I always find it interesting that equipment seems to be the most popular podcasting advice topic. In the last couple of years, I've seen countless photos of home studios complete with expensive kit, built by budding podcasters who are yet to release a show. Very often the podcasts they subsequently create are the ones that podfade before they get to 10 episodes.
It is important to say that sound quality is essential. The best advice I was given when I started podcasting is that a critical consideration for growing an audience is making sure you have audio that people can actually hear! This might sound obvious but back in 2015, several podcasts in our industry were poorly produced and sometimes impossible to hear. My benchmark has always been to make my audio quality good enough that someone with headphones on a plane can clearly listen to it.
You don't have to have expensive equipment or a home studio to produce good quality audio. If you want to be a successful podcaster, buy the cheapest kit that gives you sound that is good enough and spend the majority of your effort focusing on content.
I recorded the first three years worth of my podcast on a Zoom H2N voice recorder that cost me £90. Only in the last12 months have I upgraded and moved to the admittedly excellent Zoom H6 and proper microphones. I won't be building a home studio any time soon, not least because sticking audio foam all over the walls will do nothing for the ambience of our spare bedroom!
New podcasters also nearly always underestimate the scale of the post-recording production process. There are lots of steps, and it can take a lot of time to edit and get your show out there. Building a standard process and constantly refining this though automation and, by removing unnecessary steps as podcasting evolves, is critical.
Distribution
One of the unavoidable facts about podcasting is that you cannot dictate how and when your audience listen. Attempting to channel everything into Soundcloud because it is easy or your website because it might drive useful traffic is the road to ultimate podcasting failure.
One of the most important pillars of the audience growth of The Recruiting Future Podcast has been to make sure the show is available everywhere the audience might be. Apple still dominates podcast distribution but are seeing substantial challenges from the likes of Spotify and others. The number of different channels can seem overwhelming, but using a good podcast hosting company takes most of the pain away. I can't recommend my own host LibSyn highly enough as their service has supported me every step of the way. My podcast is currently available in Apple Podcasts, all the leading podcasting apps, Spotify, Stitcher, iHeartRadio, Radio.com, via its own app, via its own website and has just gone live on Pandora.
Audience
As far as I'm concerned, audience growth is the key to podcast longevity. If your audience is growing, then you know you are providing value. The global podcast audience is currently very unevenly split with the vast majority of listeners being in the USA, and my current audience breakdown reflects this:
Top Countries (in order of number of listeners)
USA, UK, Australia, Germany, Canada, Netherlands, Ireland, Sweden, India, Singapore.
Top Cities (in order of number of listeners)
London, New York, San Francisco, Los Angeles, Chicago, Toronto, Sydney, Berlin, Boston, Atlanta.
The global audience split is changing and as podcasts increase in popularity across the world the future potential of the medium is incredible.
Marketing
I've learnt that there are only two things that drive genuine podcast audience growth, word of mouth and tenacity.
Social media and other forms of marketing are useful for raising awareness and promoting specific episodes, but they never really move the needle on long term subscriber growth in the way that people think they do. There are now 700,000 podcasts out in the world, and the most reliable way of finding shows that are relevant to you is asking for recommendations from other podcast listeners. I'm fortunate to have a growing number of advocates who consistently recommend my show (thank you!), and it has also appeared on several curated "must listen" podcast lists (thank you again!)
Consistently and regularly releasing content is absolutely vital to establishing and growing an audience. Tenacity is an essential part of this because podcasting is difficult and takes up ten times more of your time than you think it will. In the early days, it was tenacity that saw me through when I was pushing out shows to a small audience that wasn't growing particularly fast at the start. It only started to hint at the potential to grow at its current rate after I had published 50 episodes! Producing the show still takes up a massive amount of my time, and although sponsorship has helped me find more time in my work schedule to dedicate to podcasting, it still means a lot of late nights as well as recording interviews and intros weekly, wherever I might be and whatever else I might be doing.
The Future
So what's next? Well in the short term I'm really excited by the guests I've got lined up in the coming months, in the medium term I'm currently working on some exciting plans for the show in 2020 (more details soon) and in the long term I'm already thinking about what I can be doing to celebrate episode 300 of The Recruiting Future Podcast!
Talent Acquisition is changing. Over the last few years a plethora of new technologies have entered the market looking to automate and optimise all parts of the process.
In the last 12 months, much of this disruptive focus has been on the recruitment marketing element of Talent Acquisition. There are now numerous recruitment marketing platforms on the market offering variations on the marketing automation services that have proved popular and effective in other industries. For the most part these innovations should be welcomed, the level of sophistication in recruitment marketing has lagged behind that found in other marketing disciplines for decades and it is good to see things moving forward.
While recruitment marketing platforms promise much, there will deliver nothing however if talent acquisition leaders don't pay attention to what has swiftly become the biggest issue facing recruitment marketing, the talent attention crisis.

We live in an age of digital noise and distraction. The rise of mobile devices sees us connected constantly where ever we are and the fire hose of social media is bombarding us with a stream of information so intense that focusing our attention properly on anything can be a struggle. Current methods of talent attraction are often adding to the noise by spamming poorly written job adverts into social media and bombarding potential candidates with untargeted and unwanted messages via LinkedIn.
With an increasing amount of this advertising and speculative outreach being ignored, many recruiters are turning up the volume and pumping out even more noise which is just causing larger numbers of potential hires to switch off. Short term attention grabbing gimmicks may work initially but in the long run have the potential to do more harm than good and alienate audiences even further.

There is a huge danger that the new recruitment marketing technologies will just add to this noise and make things even worse unless talent acquisition leaders have the right strategy in place.
The Employers effectively cutting through this cacophony of noise are doing so by working long term to build trusted employer brands that people can't help but take notice of. They are properly researching the needs of their target audiences of talent and are carefully targeting them with the right messages. In world dominated by technology, empathising the human factor is critical and marketing based on the use of authentic employee stories is proving be particularly effective.  These stories are even more effective when they are properly backed up with persuasive messaging that sells both the employer and the opportunity to the potential candidate.

Measurement is also critical here. Response rates, social media metrics and careers site analytics are essential in understand just how and where the talent attention crisis is affecting each individual employer.

It is important to remember that recruitment marketing platforms are just tools and not the answer in themselves. They have the equal power to improve talent acquisition or to damage its effectiveness even further. To utilize them successfully talent acquisition leaders will need to ensure they fully understand the importance of talent attention, brand building and communication that can resonate in our ever noisier world.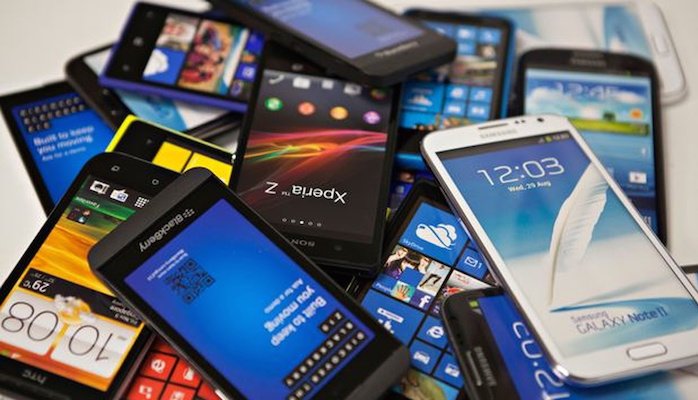 According the latest OFCOM report, smartphones are now the UK's most popular device for getting online. Mobile Internet usage has been growing at a rapid rate for several years now but the recent take up of 4G services has now brought us to this highly significant tipping point. Mobile is no longer an alternative access point for use when a PC and Laptop aren't available; it is the primary route to the internet for a majority of the population.
Why is this change occurring?
It is important to realize that this isn't just about substituting one access point for another and behaving the same way, smartphones have fundamentally changed our relationship with the internet and the mechanics of how it works forever. More than a third of people use their smartphone within five minutes of waking up. Within the 18-24-year-old age range, this number creeps up to more than half. People are spending two hours a day on average on their smartphones, which now represent a crucial digital hub for both work and play.
Unfortunately, most employers are still struggling to keep up when it comes to effectively harnessing mobile in the recruitment process. It is often viewed as difficult, expensive or just an add on in a box ticking exercise. This is an unsustainable position with an overwhelming body of evidence now underlining the vital importance of mobile in the recruitment process.
My advice? Any change in talent acquisition strategy seems to work best when it is planned and done in stages. Instant revolutions are normally not possible. With that in mind, here are some key areas to focus on:
1. Optimise your recruitment marketing content.
The first connection you have with your audience, whether it's via a proactive message or by someone being exposed to a job post, has a high probability of reaching them via a mobile device. There is a huge amount of competition for attention on someone's screen and it's important to make sure that you understand the needs of your audience and are being both empathetic and interesting.
Wherever possible, step away from text. Videos and images are now the currency in the new mobile world. For years, long-form text has been the default method for recruitment marketing, so this is a big change. However, it is a good change, as visual communication is a brilliant way of getting a huge amount of information across in a limited amount of time.
2. Plan to go mobile first with your careers site.
As an industry, we need to step away from the whole idea of a mobile-enabled career site and embrace the mobile-first careers site. Mobile can't be seen as an afterthought — it needs to drive the whole concept, design and content of the corporate careers site.
It is important to give people what they want quickly. Don't make them search for the information that is relevant to them as they are likely to go somewhere else instead. If you can engage user attention quickly, the evidence, from the clients that I have worked with, indicates that they will actually engage with more content on the mobile site than they ever would on a desktop.
If you recruit across a number of different disciplines, an alternative approach to consider would be to build several targeted microsites rather than one big site that is a constant compromise between the needs of different audiences.
3. Put mobile apply on your roadmap.
It's nearly 2016 — you can't dodge this one anymore. An Indeed survey from last year found 66% of job seekers would apply via their mobile device if they were able to. This is confirmed by recent Forrester Wave research, which reports that candidates expect to be able to search and fully apply for jobs on company careers sites using their mobiles. So what can you do to improve things if you don't currently support mobile apply?
First, review your ATS provision. Can you really afford to continue to tolerate a legacy system that is not fit for your recruiters and your potential candidates? If you're stuck in a long-term contract with your ATS vendor, put pressure on your provider and investigate the growing number of services that offer a technical workaround for mobile apply.
While this all might seem daunting, it important to do something to improve your mobile strategy. Unfortunately, going mobile isn't easy and requires investment, however it's essential in the long term. Based on my experience working with employers, the benefits are also enormous and companies that have started on their mobile journey already have a huge advantage in the market.
Google's approach to HR and Recruiting has always been a much discussed topic in our industry. Their tenacity in seeking out only the best of the best is legendary and their approach has scaled up in line with their rapid growth from small Silicon Valley start-up to a company with a global workforce of 55,000 people.

Google's SVP of People Operations Laszlo Bock has recently published a book called Work Rules which gives a detailed insight into how Google has built its incredible success on the back of an innovative approach to talent.
I was lucky enough to meet Laszlo in person recently and interview him for my podcast. Although our discussion was relatively brief a very clear sense of Google's unique approach to HR, recruitment and culture came across.
Here are some of the main points we talked about:
Why Google has "People Operations" rather than Human Resources:
Google chooses to brand its HR team as "People Operations". Initially this was because it was felt that Human Resources was considered to be an old fashioned term by Google's software engineering employee base. However People Operations has grown to represent a distinct data driven approach that is disrupting many traditionally held HR believes and practices. It is also a brand that a number of Google's contemporaries have copied and People Operations departments are now becoming a common feature of the tech start up scene.
Recruitment Focused HR:
Google believes that hiring should be the single most important people activity in any organization and they spend more on recruitment than any other HR related activity by a considerable margin. Laszlo believes that if companies hire the right people in the first place then it follows that less needs to be spent on talent management and development.
Line managers shouldn't be able to make their own recruitment decisions:
Whilst line managers are heavily involved in recruitment process at Google a hiring committee makes the final decision. The thinking here is that if the line manager's need to fill the gap on their team as quickly as possible it could lead to a drop in quality of the person being hired. Each hire (several hundred a week globally) is also individually ratified by Google's CEO Larry Page to ensure overall quality is maintained. Google have optimised the hiring process so well it now only takes 45 days, despite all the steps involved
The vital importance of data:
Data informs every aspect of HR at Google and there are a team of data scientists within the People Operations team. Laszlo feels that data and analytics should be an essential element of the people approach in every organisation. However he also feels that HR teams shouldn't be ruled by data and sometimes "doing the right thing" by their people is more important. He points to Google's exceptionally generous death in service benefit as an example of this
You can listen to my full conversation with Laszlo by listening to the podcast
Alternatively you can subscribe on iTunes or Stitcher
You can also find it by searching for "Recruiting Future" in any podcast mobile app (I recommend Overcast for iOS or Pocket Casts for Android).
Social Recruiting has been around now for nearly ten years but many companies are still struggling to use social platforms for recruitment in a successful way. All of the key social media platforms have made significant changes to their functionality in the past 18 months and many employers are using approaches to social recruiting that are seriously out of date.
There are however some great examples out there of organisations using social in a strategic up to date way and benefiting from huge value in terms of branding, quality hires and cost savings.
In Episode 9 of The Recruiting Future Podcast I interview Andy Headworth who has been researching successful social recruiting case studies for his new book.
In the interview we discuss:
How social recruiting is changing and what it now takes to be successful.
The use of mobile
How brand driven engagement is yielding some great results
Social Recruiting case studies from the UK, Canada, USA, Australia and Denmark
You can subscribe to the podcast on iTunes or Stitcher
You can also find it by searching for "Recruiting Future" in any podcast playing mobile app (I recommend Downcast for iOS or Pocket Casts for Android).