For almost a decade, recruiters have been trying to figure out how to use social media for recruiting.
Although LinkedIn has virtually eliminated the relevance of the resume database, and companies everywhere now post jobs to Facebook, Twitter, and LinkedIn, social media accounts for a slim share of hires overall (as I've written before though, you can't take these studies at face value, because without exception they're hugely flawed, capturing little more than general trends in perception). And, if you take LinkedIn out of the mix, it basically looks irrelevant.
Although it seems like we've been talking about social recruiting forever, it didn't really become a common topic of conversation until 2008 -- five years after LinkedIn started and two years after LinkedIn and Facebook opened to the general public. 2008 wasn't the year that recruiters started to use social media. According to survey data from CareerXroads, only 23% of recruiting teams maintained a Facebook careers page in 2008. In the Source of Hire report (again, flawed, but useful for capturing perception) for that same study, 0 companies reported any significant share of hires from social channels.
For Facebook in particular, the stats haven't changed much since 2008. There are thousands of Facebook career pages now, and seemingly everyone has Twitter accounts now dedicated to puking out jobs, but look at just about any Source of Hire study and you'll find one thing missing: hires.
It's not surprising that many thought leaders in the recruitment space declared in 2015 enough is enough. Recruiting Daily's own Katrina Kibben recently told recruiters should stop wasting their time on social r.... "You want to make recruiting social," she writes, "start by actually talking to top talent, first – I promise you'll find it pays greater dividends than spending your time slaving away on Facebook, anyway."
Katrina has a point: the vast majority of social recruiting strategies amount to little more than social spam. It seems like recruiting, as an industry, has settled on some basic principles:
LinkedIn + [name your favorite social profile aggregator] is great for sourcing (also, we hate LinkedIn).
Facebook is cool for branding -- but not essential (rip Graph Search).
Let's pay someone thousands of dollars to post our jobs to Twitter and see what happens (hint: not much).
You'll be hard pressed to find companies that go beyond this level in their social recruiting strategies. Overall, recruiters seems to have copied the old post and pray + resume search model directly from the Job Boards and pasted it onto their social media channels. The results? Yeah, they're not great.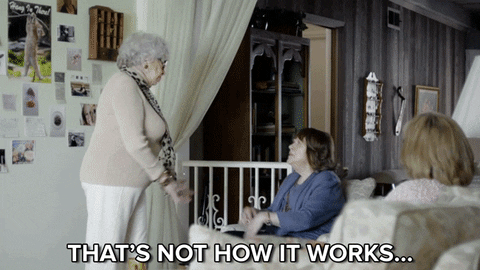 When recruiters think about using social media for recruiting, they're not looking for slightly better returns on their investment, they're looking for a game changer. After social recruiting started picking up in popularity as a concept -- if not as a viable strategy -- it seemed like every month some new app was going to become the LinkedIn of Facebook (rip BranchOut, Identified). Finally, in 2012, Facebook announced the arrival of the Facebook Job Board. Forbes captured the breathless tone that characterized the general reaction: "The Facebook Job Board Is Here: Recruiting Will Never Look The Same."
As we've already seen, four years later, recruiting looks pretty much the same. So, it begs the question: is this it? Is Katrina right? Should we throw in the towel on Social Recruiting, get back to the Job Boards, and hit the phones?
I would argue that if you take a closer look you can identify a pattern. To date, nearly every attempt to use social media for recruiting, from TweetMyJobs to BeKnown (lol) have been characterized by the attempt to replicate already existing strategies in a new medium. After 8 years, I think we've seen enough to say that those attempts have failed. Using social media for recruiting (and Facebook specifically) has the potential to revolutionize the way you attract great people to your jobs. But, you need to think differently, bigger (hint: thinks ads, not pages). You need to get more creative (your candidate journey has to look good from start to finish). You need to build great landing pages. You need to prioritize candidate experience (for real this time). And, finally, you need to get serious about analytics (please, back away from the spreadsheets).
What Social Recruiting Should Look Like
Instead of giving up, recruiters and talent acquisition leaders need to recognize that they never actually started. But, there's still hope. Over the next two weeks, I'll show you exactly what you need to do in order to build a successful social recruiting strategy. So stay tuned.