Why Instagram? If you're a recruiter or talent acquisition pro, this is where your prospective employees spend a lot of time. Millennials are now of working age and a recent PWC report says that by 2020, 50% of the workforce in the U.S. will be millennials and by 2025 it will be 75% globally.
Millennials are visually driven, constantly connected, and want to find personal meaning in their work. And 59% of them are active users on Instagram. When they're searching for jobs, they want to see the company's culture more than they want to read about it. Considering that images are processed 60,000 times faster than text, all generations use visual communication, and people retain nearly 65% of what they see, Instagram as a visual platform can be an excellent showcase for company culture.
For a lot of companies NOT using Instagram, this is an untapped market for talent, branding, and recruiting. As of May 2017, there were 400 million daily active users on the app. We've written about companies using Snapchat (or "Snaplications") and wanted to see how top companies use Instagram to showcase what it's like to work for them, from perks to parties to employee participation.
Check out these 15 companies using Instagram in unique ways to give potential employees a look inside their organization, then download the app and secure your own "lifeat___," "careersat____," or "workat____" Instagram channel.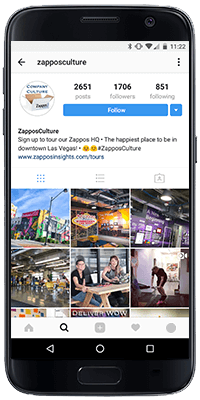 Zappos does a great job of showing what it's like to work at its Las Vegas HQ, and the link in their profile encourages anyone to sign up to tour the offices. Scroll through their feed and see just how much fun Zappos employees have, inside the office and out.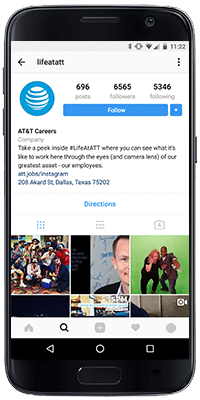 AT&T stands out because, despite the large size of the company, they hand over the keys to their account to individual employees for a day. Those employees use Instagram to showcase #LifeAtATT with the hashtag #EmployeeTakeover. Creative!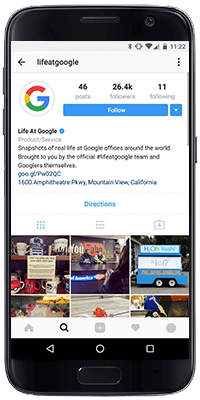 Google's account (@lifeatgoogle) is run by Googlers all over the world, including office mascots in dog-friendly offices on bring your dog to work day (#Dooglers). It's a treasure trove of info for job seekers interested in what life at Google is really like.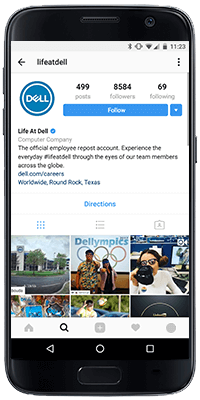 Dell uses @LifeatDell as its official employee repost account. Dell team members all over the globe contribute to the channel with the #LifeatDell hashtag so you can see its office activities from Ireland to Austin.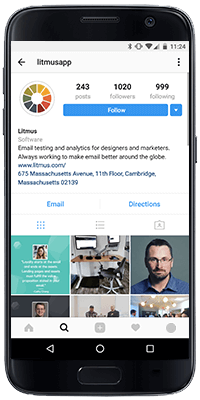 Litmus made our list because it has a nice balance of thought leadership in email testing and analytics, plus a peek into life at Litmus.
See 10 more examples. like SAP, HomeAway, plus some how-to tips here.
We'd be remiss if we didn't link to our own Instagram channel (and we've been taking tips from the pros)!