Do you need to amp up your job search? One way to do that is to improve your skills through further education. And while further education often means having to spend more money, there are plenty of classes you can take online that require only your time commitment with no fees or registration payment required.
Here are a few college courses that are beneficial for job seekers who want to step up their game and increase their chances for finding a job.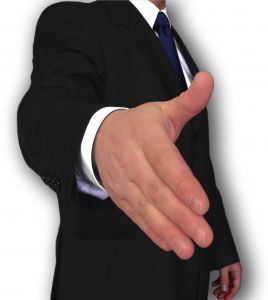 Increasing your job skills through online classes can improve your chances of landing a job.
Master Communication Skills
In order to land the right job and succeed in it, you'll need to master your communication skills. From writing a resume to mastering interviews, job seekers are at a disadvantage if they cannot speak clearly and project confidence through their nonverbal behavior.
Coursera has partnered with the University of Amsterdam to offer a free course in Introduction to Communication Science, available beginning in January 2014. Students will learn about communication science and the importance of communicating clearly with people all over the world and throughout all walks of life. In addition, students will learn about the cultural significance of communicating effectively, which can come in especially handy when working for companies that deal with clients all over the world. The workload for this course averages three to five hours per week.
Speak Confidently in Public
Public speaking is one skill that always comes in handy in a job. If your public speaking skills are shaky, sign up for the University of Washington's free class on public speaking. You'll be required to invest about five hours per week.
Students learn how to speak effectively on a number of subjects, and to argue their positions effectively. You'll also learn how to speak with increased confidence, and how to effectively gauge your speaking rate, voice projection, and alter the variety of your vocal tones. When it comes to finding a new job, being able to master all of these speaking elements can put you at the top of the hire list.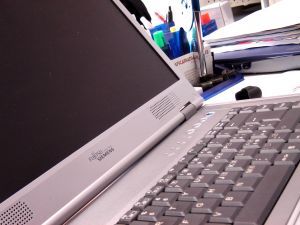 Expanding your education and job skill know-how is as close as your laptop.
Get Familiar with Corporate Finance
If you plan to work in the corporate arena, the University of Pennsylvania offers a course on the Introduction to Corporate Finance for free. Students will explore how corporations operate, how they make marketing decisions, and how they determine budgets.
You will need to set aside up to eight hours per week to immerse yourself in this course, but if you hope to work for a company that deals heavily in finance, you'll need to have at least a rudimentary understanding of finance and how it relates to the everyday operations of a corporation.
Obtaining extra job skills through online courses doesn't have to cost an arm and a leg. With all the free college courses hosted by various outlets such as Udemy, Coursera, MIT/Harvard, and others, you can improve your job skills without spending a dime.
Bev Sninchak is a veteran freelance writer with 16 years of experience producing content for various publications. She writes about many subjects, from online reputation management to selecting the most helpful college degrees for job seekers.