Before you secure a job interview, chances are you'll need to win over a potential employer with your resume. Since your resume could be competing with hundreds of others, it's important to design it to be attention-grabbing. However, there are right and wrong ways to make your resume stand out.
Use the tips below to make your resume stand out from the pack in a positive, professional way.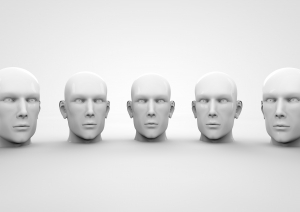 A well-organized resume will help you stand out from the job-seeking crowd.
Resume Do's
Keep it Short
While you might be tempted to list every little detail on your resume, don't. Keep it to one page, when possible, and make your sentences brief, but to the point. It's easy to get carried away listing each task or project you've been assigned to or have managed over the years, but your resume should hit on the highlights, not tell the entire story. Once you get a follow-up interview, you can fill in the gaps with more information or details, if possible.
Think of your resume as a synopsis and your entire work history as a novel. You only have a limited amount of space to sell yourself, so keep it concise and cogent.
Add Specificity and Focus to Your Objective Statement
One of the worst things you can do is put a general objective at the top of your resume. If you're applying for a specific type of job, write an objective that is specific to that position. By adding focus to your objective and being as specific as possible, you increase your chances of being considered for that job position.
For example, if you are applying for an accountant position, focus on writing an objective statement that touches on what tasks an accountant does and how you can be beneficial to the company. Simply putting that you "want to be part of a successful business team" is not focused or specific enough. What can you bring to the company if they hired you as an accountant? Answer that question, then use the response to craft your objective statement.
Craft the Right Type of Resume
Not all resumes are the same, and not all of them will fit the job for which you're applying. There are several types of resumes, including chronological, targeted, or combination.
The chronological resume goes in order of your employment history, from your last job position and moving backward. If you have an employment history with no significant gaps, this is usually the resume you'll want to use. This type of resume focuses on your reliability as a worker and also illustrates how you have increasingly improved your job skills along the way. It can show how dependable you are and highlights your value and trustworthiness as an employee.
If the job you seek is in a specific industry and requires particular skills, you may want to use the targeted resume. This means you'll be developing a custom resume that intentionally highlights abilities, skills, and experience that dovetail with the position for which you're applying. The idea is to feature your previous work history, projects, and tasks in such a way that it is obvious you are an excellent candidate for the company you're targeting.
A combination resume is a good bet if you want to mention specific tasks or abilities you want the employer or recruiter to notice, yet you also want to list your chronological employment history. Many employees are interested not only in what you can bring to the table if they hire you (skills), but also want to know you are a good risk to take (stable job history). Again, you'll need to keep the resume to one page, if possible, so keep your descriptions brief, yet effective.
Be sure you use the correct resume format based on your employment history and the career field you're targeting.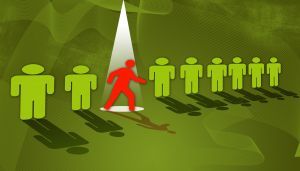 Submitting an attention-getting resume is fine - but only if you do it the right way.
Resume Don'ts
Avoid Casual Language
While you do want to draw attention to your resume, make sure you don't do it in a negative way. Keep a business-like attitude when designing your resume, and don't add in elements that make you look immature or unprofessional.
First, watch your language. Use proper spelling and grammar, and never resort to slang. Write in full sentences, and spell out any acronyms that a recruiter may not understand. If you aren't a great speller, it's important to do a final spell check on your resume before you submit it. In addition, have someone else go over your resume and proofread it as a final touch.
Don't Skimp on Supplies
Next, don't use colored paper for your resume. Use either buff or white paper of professional quality. When you print your resume, use a fresh ink cartridge and don't use funky fonts or weird text colors. Black and white is fine, and is the expected presentation for resumes.
Don't Get Sloppy
Finally, don't send in a resume that is smeared, marred, crumpled, or has food stains on it. If you drop mustard from lunch on the paper, don't just wipe it off and send it in. That's sloppy and says volumes about you as a potential employee. Instead, trash that copy and use a fresh one. This seems like no-brainer advice, but many job seekers have submitted copies of resumes that were less than acceptable.
If you want the job you're applying for, you must be as neat and meticulous as possible when introducing yourself - both with your resume and in your follow-up interview.
If your resume is less than presentable, you won't even get in the door for an interview. Applying the suggestions above will assist you in putting your best foot forward.
Contributor: Bev Sninchak is a veteran freelance writer with 16 years of experience producing content for various publications. She writes about many subjects, from online reputation management to selecting the best office furniture for your business.