Do you ever wonder sometimes what life is like for the rich and the famous? What do multi-millionaires burn their cash on? A good glimpse to celebrity lifestyle is their homes. Estates owned by these filthy rich celebrities are ten times larger than average kit homes. These celebrity homes cost more than what an average American will be earning his whole life. It's envious to see how these celebrities can live lavishly, some celebrities even claimed to have not been to every room of their house!
But of course, it will inspires us all to work harder and be good to our colleagues in order to achieve this kind of success.
Cher's Malibu mansion comes complete with a host of palm trees and Mediterranean arches.

According to US Magazine, Taylot Swift paid $17 million in cash for this gorgeous 11,000-square-ft. Rhode Island mansion. Taylor should have plenty of room for her squad–the place has 8 bedrooms, 10.5 bathrooms.
It sits on 5 acres of land and is just 65 feet from the water, with multiple patios for tanning in the summer and fireplaces to keep you warm in the winter.
For a whopping $21.5 million, Kim and Kanye purchased and fixed up this French Country-Style mansion in Bel Air. It's 9,000 square feet, 5 bedrooms, an elevator, and 7 bathrooms.
Mark Wahlberg's knockout property in Beverly Hills features a resort-style pool and a two-story gym with a boxing ring, where the actor trained for his role in The Fighter.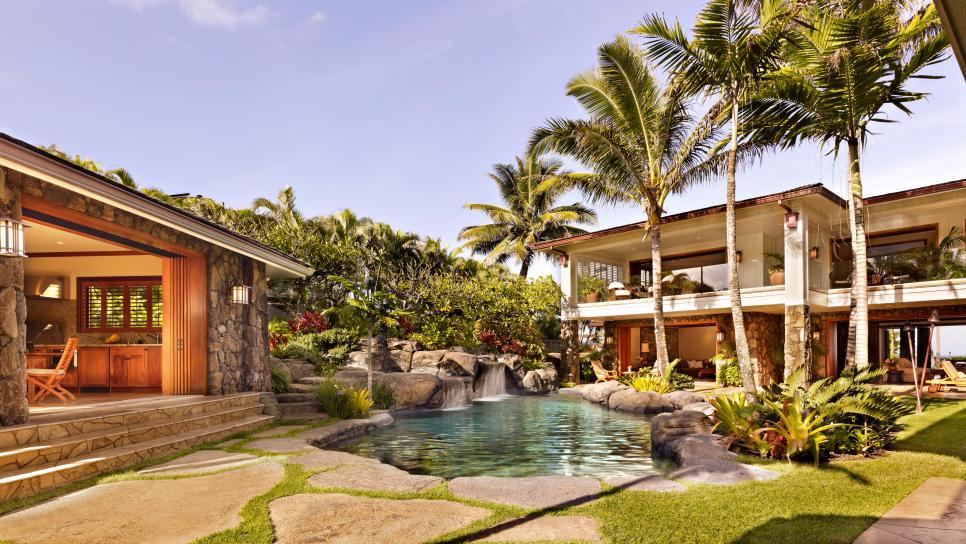 This favorite celebrity vacation rental in Kailua, Hawaii, blends elements of nature with luxurious amenities to create a world-class residence with approximately 17,994 square feet of living space. Beyonce, Jay Z and Jessica Simpson have all stayed at this incredible home, while Eddie Vedder of Pearl Jam was married here.
Ellen DeGeneres and Portia de Rossi live in their new home in Malibu which is smaller than their old home they sold to Ryan Seacrest.
The 8,500 sq. ft. new home only has four bedrooms compared to the nine-bedroom mansion before. Still, you can't really say they're living 'modestly' now.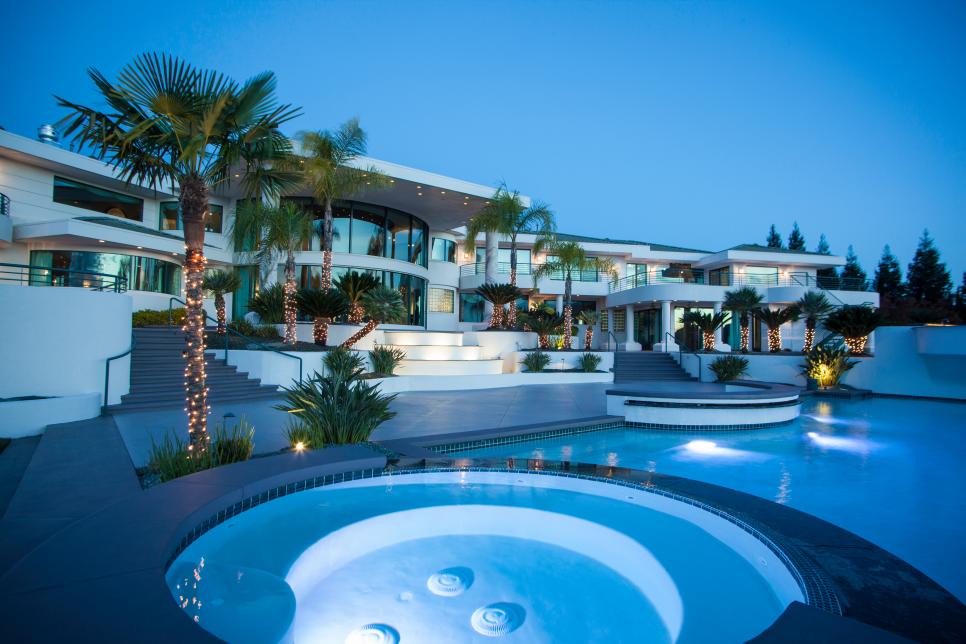 Called the "Crown Jewel of Los Lagos," this 17,851-square-foot estate was owned by actor Eddie Murphy from 1998 to 2007. The property boasts an infinity pool, a tennis court and a game room.