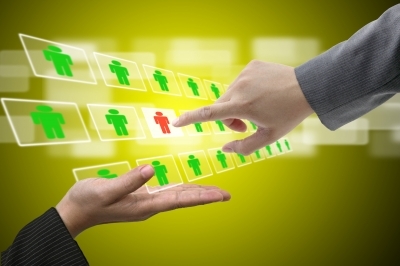 Whether you're just getting started as a headhunter or you've been working in the field for a while, building a solid business requires commitment and the use of trusted strategies. Everything should be designed for the convenience of your clients.
Maybe you've never given much thought to the idea of accepting online payments from your clients. As a headhunter, you may not have thought it was necessary. But in today's world, every modern business accepts credit cards online. It is expected by consumers and clients of all types.

Modern recruitment practices should be combined with other modern business tactics.
The Work
In many ways, headhunters are exactly like other job recruiters; the goal is to match the right professionals with the right work. But in most cases, headhunters work very closely with corporate clients. This allows for a specialization in a particular type of industry or area of employment.
This results in obvious benefits to the corporation as well as to the headhunter. The executive recruiter gains insights into the specific needs and desires of the corporate client and in turn he/she can provide better qualified candidates. Whether the headhunter is a single agent working as an independent contractor or an agency, the corporation is spared the trouble of advertising and screening the applicants.
Corporate Client Money Matters
Corporations appreciate being spared the leg work of finding the right candidates. After all, time is money.
Although payment arrangements and fees can vary, in many instances the recruiter is paid a flat fee for his or her work, and in other cases a substantial fee may be paid if the right candidate is found. In fact, headhunters sometimes receive a fee equivalent to a fraction of the filled position's starting annual salary.
Other Clients
Headhunters are not limited to only working with corporate clients. They are also happy to take on the task of finding job placement opportunities for anyone seeking employment. In other words, individual job seekers can contact the headhunter and inquire about the services. Most headhunters are willing to try to match the new client with a job.
In these instances, the recruiter is paid by the person seeking the job, not by the corporation. Again, the fee schedule can vary from one headhunter or agency to another, but one key concept remains the same -- it is important to make it easy and convenient for clients to pay. This helps persuade clients to use the services.
Business Is Business
Headhunters are businesspeople who have websites designed to promote their services. This is one of the main ways they get discovered by corporations and other clients.
But getting discovered isn't helpful if clients can't actually access the services. Imagine the following scenario:
A potential client wants the services of a headhunter, and a visit to your website is extremely inviting. The visitor is excited as she reads through all you have to offer, and she hurriedly scans through the site, looking for a payment button. When she doesn't find one, she clicks away. She's gone forever. Why?
This site visitor is in business, too. She has to make the most of her time. And after all, there are countless other headhunters who can offer the same or very similar services. The next site probably does have a payment button!
The bottom line is, accepting online payments can increase your profits. Not only that, but it makes your site appear more reputable.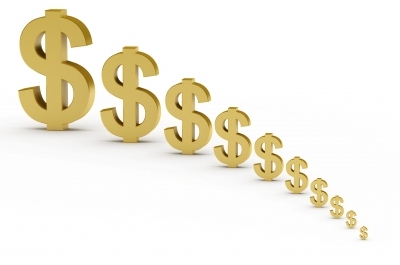 If you don't accept online payments, you're losing money!
How to Do It
Adding payment buttons to your site is quick and easy. In fact, you have lots of options to choose from. Many businesses use PayPal for online transactions, but other options include Intuit, Chase Paymentech, and PaySimple.
Whatever option you choose to go with is not as important as making the choice to accept online payments. Don't lose clients because they can't find a way to access your services. Add payment buttons and add to your profits!
Debbie Allen is an Internet marketer, blogger, and freelance writer. Debbie has a background in organizational development, which is why she enjoys writing about topics related to small business management, marketing strategies, and reputation management.
Image courtesy of Vichaya Kiatying-Angsulee at FreeDigitalPhotos.net
Image courtesy of frankie_8 at FreeDigitalPhotos.net