Recruiters are completing background checks on applicants even before the interview process begins. Employers can easily take a glimpse into the lives of applicants using popular social media sites like Facebook, Twitter, and LinkedIn. It's important to be cautious about what we post online; one bad post can make or break a job opportunity. Search your name on Google, Bing, and Yahoo! and take a look at what others can see when they search for your name online.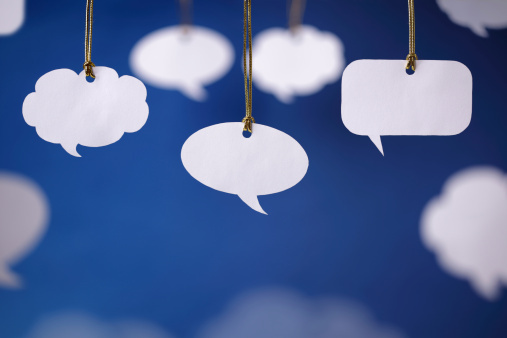 Recruiters are reviewing your online posts. Keep it clean, professional, and free of negative content.
Review Your Profiles
Before you begin the job search, take a look through all of your social media profiles and review your posts. CityTownInfo.com reports that up to 94 percent of recruiters use social networks as a way to find, research, and place quality candidates.
Go back in time as far as possible, since posts from years ago can still be found if recruiters do enough digging around. If you find anything that might compromise an opportunity you've applied for, remove it as fast as possible. Keep in mind someone from your social network may have posted it somewhere else, the post could have been picked up by another website, and the data could be harder to remove than you thought. Once something has been posted online, consider that it can be found forever.
Use Social Media to Your Advantage
While you're reviewing your social media profiles and removing negative or inappropriate content, strengthen them at the same time. Highlight your skills, update your education and employment history, and make sure the profile showcases the best of your personality.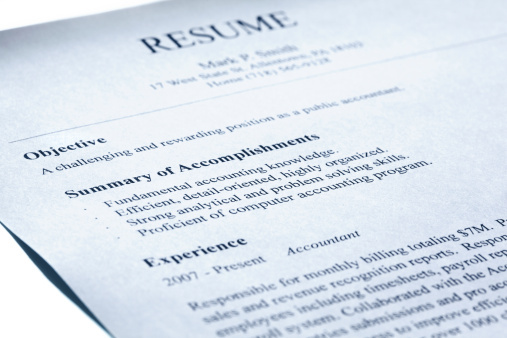 Make your resume searchable, and showcase your skills and accomplishments.
This could be a good time to update your social network, adding relevant contacts and networking with other people in the industry. Get active with LinkedIn groups, join membership organizations, and post your resume on different career websites like Indeed and CareerBuilder. If you have a portfolio that showcases your work, make sure the link is easy for potential employers to find.
Take a Look on Google
Social media profiles, blog posts, and other items you've posted online could easily have been picked up by search engines like Google, Bing, and Yahoo! Do a quick search for your name on each search engine and look through the results. If you find any inappropriate or negative content, go to the site and try to remove it as soon as possible. Search engine results don't update in real-time, and it could take a few weeks to a few months for the content to disappear from the results.
If you have any experience in search engine optimization or reputation management, now would be a good time to start utilizing those skills. Sites like BrandYourself.com aid in hiding and removing negative content that can be found online, offering both free and paid services. Other companies like Reputation.com can help you clean up your search results if you find negative content when you search for your name.
It's Not Always a Bad Thing
Employers and hiring managers aren't just looking for dirt on candidates, although it's still a good idea to remove pictures of drinking or drug use. Hiring managers use social media to weed through the dozens of applications they receive for each job posting, helping them find strong candidates with little effort.
Make sure everything you post online is professional and can be used to your advantage. If you write or blog, go back through your posts and make sure they're grammatically correct and free of typos. Having no presence on social media could hurt you during the job search, so get online and start networking and developing your professional profiles.
While it's important to remove any negative or inappropriate content, it's also important to showcase your skills, talents, and portfolio. Once you've cleaned up or reviewed your online reputation, make your resume is searchable, get active on job boards and LinkedIn, and make your social media profiles speak for you.
Brian Flax is a freelance writer based out of the Washington, D.C. area. He is experienced in a variety of topics including technology, business management, and cheap auto insurance.