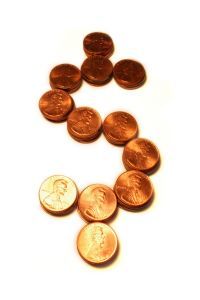 The traditional job fair has a long history. It used to be that candidates would meet at a specific location selected by a company or group of companies and recruiters would make contact and begin the vetting and selection of the right candidate for specific job positions.

Today, virtual career fairs are attracting both job seekers and recruiters for a variety of reasons, not the least of which is convenience and expediency of the candidate selection process.

Read below to discover how today's virtual job fairs can be a boon to you and your company's recruiting efforts.

Virtual career fairs save money for your company and prospective employees

A Cost-Effective Approach for Companies

One major benefit of using a virtual career fair for finding job candidates is the savings to companies and recruiters. Since the career fair is virtual, rather than at a set location in the physical world, it costs less to host.

You don't have to worry about booking a large event space to hold the job fair, you won't have to rent equipment or supplies, and your hiring managers and recruiters won't have to leave the comfort of their offices in order to man virtual recruiting booths. These are just some of the cost-effective benefits that make a virtual job fair so attractive to companies in the current employment climate.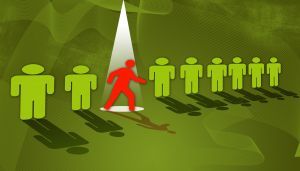 Find the right candidate quicker and easier with an online hiring event

Larger Sampling of Candidates

With a traditional career fair, your sampling of candidates is limited to a regional area. If you hold a career fair in Denver, Colorado, you aren't likely to get drop-ins from New York or Los Angeles. Instead, most of your candidates will be within a set radius of where your physical job fair is hosted.

A virtual career fair ensures that you will have a larger, more varied sampling of candidates to choose from. Online advertising for your career fair is likely to attract people from a myriad of related fields and geographic areas. Appealing to a larger sample of job candidates means you stand a better chance of attracting a higher quality of potential employees. With a traditional career fair, your options are limited.

Expedient Recruiting

By manning virtual booths during an online career fair, hiring managers and recruiters can easily set up interviews and chats with potential employee candidates. Virtual career fairs can be set on a particular date and at a certain time for the convenience of all involved.

Hiring managers can target certain individuals for the fair and send exclusive invitations to the event, in effect controlling the number in attendance and selecting the attendees that best suit the company. This can be done by using your already existing database of resumes, applications, and employment queries.

By streamlining the process and controlling the variables, recruiting through a virtual fair becomes more efficient and helps you interact with those who are a fit for available jobs. Instead of setting up future interviews and dealing with in-person scheduling issues, you can speak to your job candidates one-on-one via video chats. You can also provide them with online information and materials to introduce them to the company and its mission. Since all these things are handled virtually, all steps can be planned, managed, and executed on one convenient day an through your online venue.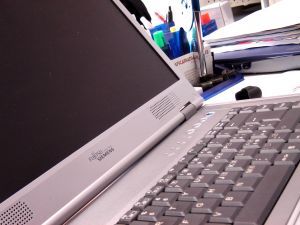 Finding a new job can be as close as your laptop

Global Outreach

While it's true that you might find the perfect candidate in your own back yard, it's also probable that your perfect job candidate is residing overseas, possibly in New Zealand.

As a recruiter, you want to find the candidate that is most fitting for the job, and through virtual career fairs you have an easier way to do that. Global outreach is at the heart of the virtual career fair, and it gives you a distinct advantage. Instead of finding the job candidate who is close to what you want - but not quite ideal - you can expand your global reach and target the exact person you're looking for to fill the job position, whether that person lives in the United States or halfway across the world.

If you are a job recruiter, virtual career fairs can put you in touch with candidates you may not normally be able to interview or interact with otherwise. To give your company the best chance of locating a pool of prime job candidates - and the benefit of saving money along the way - consider using a virtual job fair for your next big hiring event.

Bev Sninchak is a veteran freelance writer with 16 years of experience producing content for various publications. She is interested in many subjects, from mastering social media strategies to learning about influential people in law and business, such as Tim Broas.