I am not a recruiter but I work in recruiting. Is that weird? Nah. I used to work at a company that manufactured passive components but am I an engineer? Nah. We all have something we specialize in, even if we aren't specialists. So I thought it would be interesting to give some perspective on things that I, personally, know nothing about. I want to TRY to focus on recruiting, business, HR, etc.; I make no promises - because sometimes we need a little non-business related news in our lives. That's what the internet is for, right? I get to have opinions and you get to listen to them and I don't have to care otherwise. Hooray for technology! (Please note that I'm not mentioning specific sources so, go figure it out.)  
What I learned last week from the wonderful realm of recruiting...
Hire more Veterans.
Seriously.  It boggles my mind that we even have to HAVE a conversation about this.  People volunteer to LITERALLY DEFEND AN ENTIRE NATION yet we need reminded to give them a chance when they are no longer serving and attempting to transition into the workforce.  This country is bass ackwards.
Avoid shitty people.
I know.  You're not a mind reader. (Or ARE you?)  You know that you need to hire the best people for the job.  I totally understand that.  Now think of your favorite restaurant.  Have you had GREAT service every time?  Nah - but you still go back.  It's the worst feeling - knowing that you've chosen to subject yourself to shitty service just because you think their burger is the best - no matter who serves it to you.  I hate it.  I absolutely hate going to my favorite place to eat or drink, fully knowing that something is going to piss me off.  The solution would be to NOT GO in the first place - duh.  I try to tell myself this - "the restaurant hired stupid."  Maybe at the time, said server WAS a great fit, but turned out to be a...not to great fit - why do they still work there?  I wish I knew.  I just smile, nod and eat the food that stupid serves me because I choose to subject myself to it.
Recruiting is changing.
Next.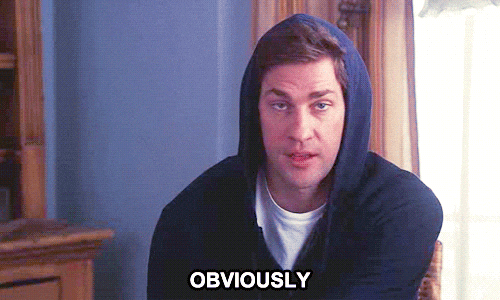 Sometimes your boss sucks.
Guess what?  People tend to put their best foot forward during the hiring process.  I should say, MOST people.  So, don't be terribly surprised to find out that perhaps the person your candidate ends up working for - is a total jerk.  Next time remember to bring your crystal ball along (you ARE a minder reader, remember?) - that normally works.