Google is famous for being a tough hire. According to The Washington Post, candidates are forced, during interviews, to write hundreds of lines of working code and are asked a bunch of brainteaser type questions, like "How many golf balls does it take to fill an airplane?"

It's a sort of hazing that has been running rampant throughout the tech (and other) industries, particularly if HR managers aren't in the room for the interviews - and it isn't showing signs of letting up any time soon.

It begs the question: How much is too much? While most job searchers understand that getting hired after a single interview is the rare and not the norm, few are prepared for the number of interviews they are expected to complete to break double digits. Two, three, or even four interviews? Sure! That's a good sign. Nine, 10, or 15? Your recruit is going to start worrying and might even be a little bit suspicious. So what's the golden number?

Unfortunately there is no definitive divide between reasonable and too many when it comes to job interviews. It's true that an entry-level position in a private sector company or small business typically won't require an applicant to go through a double-digit number of interviews. If that same entry-level position is for a federal company or a highly specific industry, however, the number of interviews goes up. The number keeps climbing for executive levels of employment or positions that require high levels of security clearance.

A good way to reduce the number of interviews a recruit is forced to endure is to increase the number of interviewers in each session. The Office of Personnel Management says a good rule of thumb is to have between two and four interviewers in each session. This way you can, ostensibly, put the recruit through multiple interviews in a single session.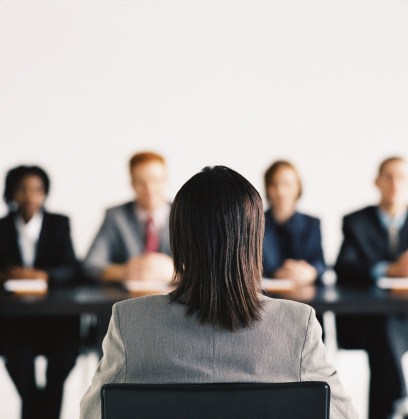 This is a great way to interview!

Of course, in some sectors (the financial sector, for example), finding a time when multiple executives can meet with a potential new employee is difficult. Everybody needs to meet the person, but not everybody's schedules are amenable to group interviews. This brings up another problem with forcing a recruit through too many interviews: The amount of time it takes the recruit to meet with everyone can stretch on for weeks.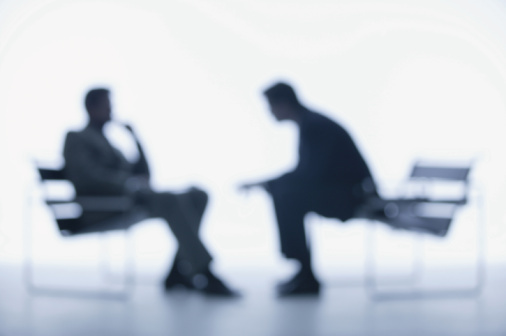 This could get dicey...

Another problem that stretches out the interview process is a lack of interview training. Someone who isn't trained in interviewing and evaluation can stretch an interview session out, forcing your recruit to sit through hours of repeated questions - over and over again.

So what do you do? How do you get the best person for the job without scaring them away and into the arms of another company (after a certain point, most applicants will want to simply start searching elsewhere)?

1. Keep the applicant involved in the process - make sure your recruit understands why she is being subjected to so many interview sessions.

2. Encourage the candidate to share feedback with you. If she feels like her time was wasted, she should be able to tell you so without worrying that it is going to jeopardize her potential employment.

3. Make sure your recruit understands why she is being put through her paces. Many lengthy interview processes force candidates to give presentations or put together test materials. This can make her worry that she's actually working for free or that she's getting scammed. Before requiring any materials from a recruit, make sure she understands who actually owns or is allowed to use whatever ideas she brings to the table prior to her signing her contract (hint: it should be her).

Remember: The job market is variable, especially in this economy. Employers are more cautious than ever. The line between caution and pedantic is a fine one. Pay attention to your recruits. Even if they don't say it out loud, you'll know when they've had enough.

Erin Steiner is a freelance writer who covers topics ranging from small business to content marketing.