If one of your favorite songs is the old folksong "The Times, They Are A-Changin'," then you'll want to be sure to check that the resumes you send out are up to date. For, yes, the times really have changed since that tune was popular, especially with all the new technology trends popping up in the past few years.

Here are a few signs that a CV needs a serious facelift and how to update it.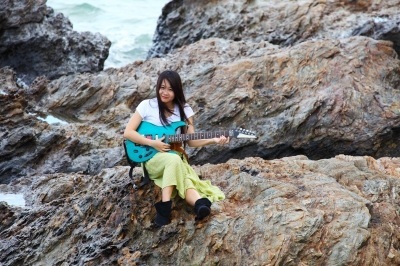 The Times, They Are A-Changin'

Lots of Obvious Statements

Time seems to have sped up with all these wonderful technology advances, and everyone is short on time to get work done. This is especially true for HR managers and business owners who are receiving record numbers of resumes due to online job searching websites. Any Curriculum Vitae with extraneous or obvious information will take longer to read, and frustrate the reviewer.

TIP: Omit phrases such as "References available upon request." The resume submission process is the first step in looking for a job. Employers don't need references until you are further along in the process and will certainly ask for them if they in fact use them. Be prepared with a written list if you get asked to a live interview, or send them in if requested. Save the space on your resume for information a lot less obvious.

Endless Lists of Unrelated Work Experience

A chronological list of previous jobs is useless to a potential employer if many of them have no relevance to the job for which you are applying. The days when employers checked how long you were at any one job are gone since people move around more and don't expect a lifetime career at any one company. This will also save precious time for the reviewer.

TIP: Re-title "Work Experience" or "Job Experience" to read "Relevant Work Experience," and only include the jobs that will show the employer the candidate is going to be able to jump into the work with little or no training.

Contact Is Not Via Email

Almost no one uses snail mail to communicate anymore, except when sending legal documents. Email is preferred in business for speed and convenience.

TIP: Save the space where your full mailing address is located on the resume. Of course, email address is essential and shows you check your inbox more than once every few days! You might also add your LinkedIn profile in a hyperlink to demonstrate an added level of technology sophistication.

Old-Fashioned Fonts

In the early days of computers, Times New Roman was a popular font as it mimicked something personally produced on a typewriter. Today, no one uses a typewriter, so there's no need to create a clone of a fussy font. Plus, like any good design such as a logo, a font needs to send a message that the job candidate is modern.

TIP: Use modern fonts without serifs such as Ariel, Gill Sans, or Futura. Some fonts are especially good for email, such as Verdana or Trebuchet MS. Stay away from cutesy fonts like Comic or any handwriting fonts, as they are difficult to read. Go a step further and scan your signature into your computer and paste into your cover letter.




Modern resumes dance off the page!

Pay attention to these few warning signs, and you'll be able to create a resume that literally dances off the page -- and not to a Viennese waltz!

Sarah Boisvert is a writer who covers a wide range of topics including business, marketing, social media, SEO, and travel. She has profiled companies from Billfloat to Barclays Bank and business leaders from Steve Jobs to Steve Wynn.

Photo #1 Credit: "Asian Lady With Guitar" by meepoohfoto via FreeDigitalPhotos.net
Photo #2 Credit: "Abstract Background For Design With Blue Light" by supakitmod via FreeDigitalPhotos.net