And how to integrate video interviewing into your hiring process
Video interviewing will never replace the in-person, one-on-one, final interviews needed to ensure a potential employee is the right fit for your company's culture. But it can be an extremely valuable tool to find top talent faster and improve the overall quality of hires.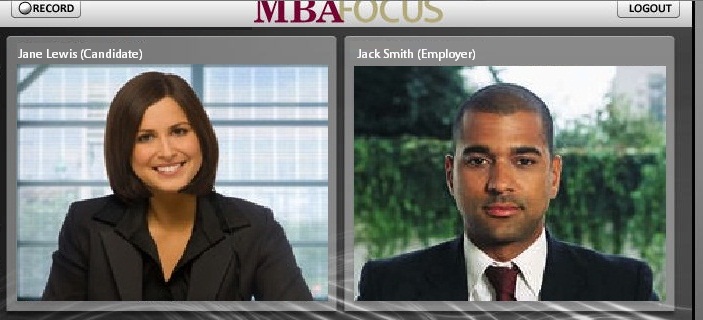 In an upcoming webinar hosted by MBA Focus, in partnership with InterviewStream, employers will learn that even though video interviewing will never replace the handshake, it should be an integral part of every company's recruitment process. The goal of the webinar is to introduce the five questions every employer should ask before implementing a video interviewing strategy; how to use pre-recorded video interviews for screening candidates; how to build a positive, branded candidate experience using video interviewing; and time saving tips and techniques for on-campus recruitment.
According to Marie Larsen, writer for 
Recruiter.com, "the reason video interviewing is going to hit it big is that it provides the most basic, simple, important fix imaginable: it saves money."
But video interviewing isn't just beneficial to employers, it's also convenient for candidates. In a recent SoloCup survey of students who were interviewed using InterviewStream's pre-recorded video interviewing, 97% of students found the interview platform convenient to complete.
Video interviewing has already been widely adopted by: universities, to assist in their campus recruiting efforts; executive recruiting firms, to sort through candidates from around the world; and large corporations, to screen candidates in remote locations.
"For recruiters, video interviewing is the vehicle that finally delivers the package that hiring managers have long wanted: a more comprehensive profile of the candidate with less upfront investment from the hiring manager through a process that is both efficient and collaborative," states 
Talent HQ's creator, editor, and Recruiting & Diversity Leader, Jason Buss.
But it wasn't always so prevalent. Despite existing for nearly a decade -- software like Skype, released in 2003, and companies like InterviewStream, founded in 2003 -- video interviewing wasn't truly adopted until the 2008-2009 recession. During that time, 52% of companies expected to decrease hiring, travel budgets were slashed, and companies and career service offices were forced to do more with less.
Today, the benefits of video interviewing include: increasing recruiting productivity, improving quality of hire, eliminating or significantly reducing travel costs, reducing CO2 emissions, building stronger relationships earlier in the interview process, and removing time barriers associated with international recruitment.
For more information on best practices in video interviewing, join two of the leaders in video interviewing and recruitment technology -- Dave Hoy, founder of MBA Focus, and Randy Bitting, CEO of 
InterviewStream -- for a webinar on Tuesday May 15 at 12:00 noon EST to discuss how to integrate video interviewing into your current recruitment processes. Registrations are open until midnight EST on May 14. Sign up now at 
https://www.mbafocus.com/Webinar.aspx.