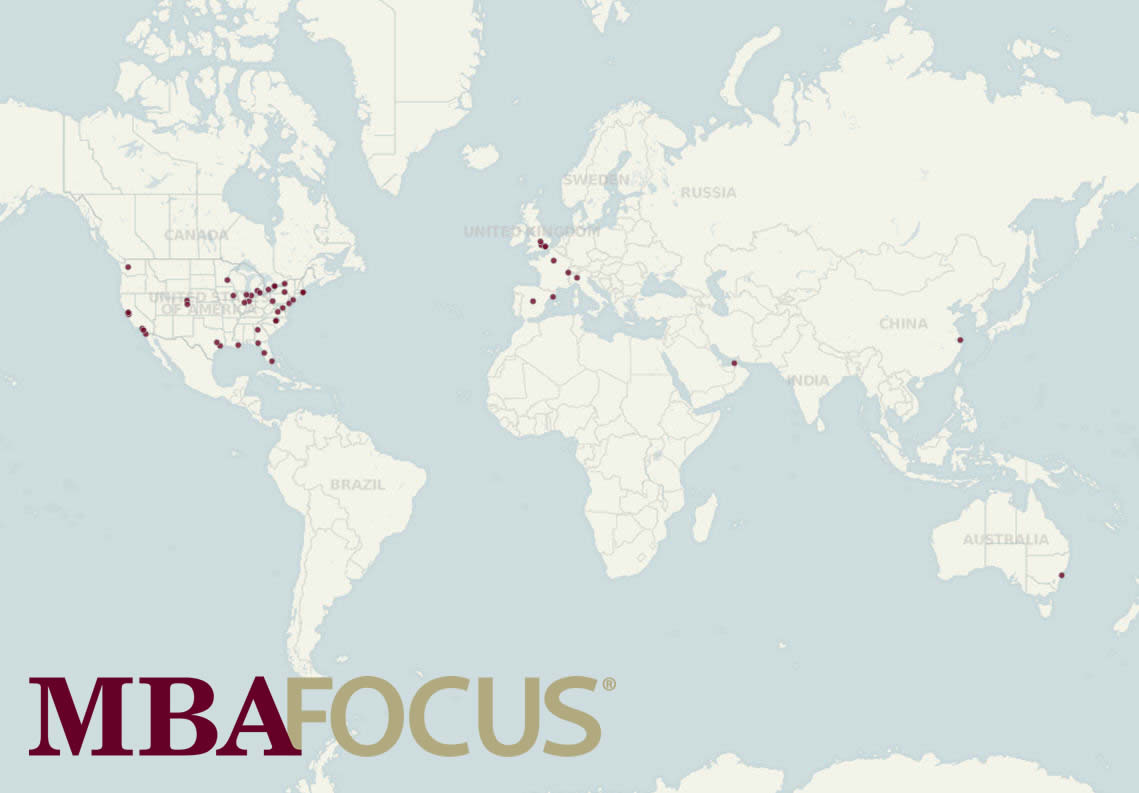 Recruiters around the world are widening their search and casting their nets into a growing pool of international talent. At the same time, demand for business leadership talent with experience outside the United States has increased exponentially. And as the demand for global talent increases, the world's #1 choice for virtual MBA recruitment technology continues to expand its global network.
"The competition for global MBA talent has never been so intense," says Tony Somers, Director, MBA Career Management Center, HEC School of Management. "Our new partnership with MBA Focus will give employers access to the elite management talent at HEC Paris and give our students access to an exclusive network of multinational corporations."
For more than two decades, top-ranked MBA programs -- and the companies that employ their students and alumni -- look to MBA Focus for advanced recruiting technology solutions, best practices, thought leadership, and innovation.
Today, leading MBA employers can search an aggregated database including students and alumni from 74 top-ranked business schools, including 20 MBA programs located outside the United States. Four new international schools have joined the network this year...