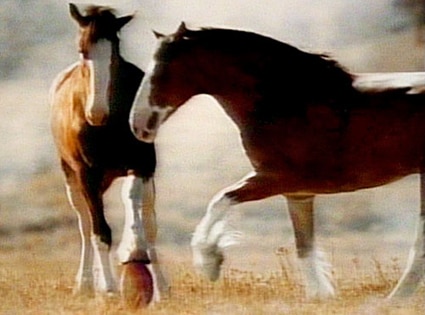 Every year we can expect to see Budweiser fill several spots during the Super Bowl. But an ad engagement survey shows that Budweiser is the brand least likely to see a return on its investment in Super Bowl ads this year.
Maybe you throw money at the same ad spots every year – in trade publications, on job boards, or in newspapers. While you may gain brand awareness in these spots, are you getting a return on your investment?
Ads are More than Skin Deep
A Budweiser Super Bowl ad certainly has high production value, and (depending on your tastes) entertainment value, but buyers aren't engaged, and aren't buying more Buds.
You can put together a great looking ad, but it's not going to automatically bring you more applicants or clients.
Go Beyond Awareness to Engage Your Audience
Instead of letting ads stand alone, execute integrated campaigns. Engage your audience by tying an ad together with a whitepaper, a webinar, a job fair, or even something as simple as an informative blog post. Give prospects a good sense of what you're about by reinforcing your message in every facet of your campaign.
Measure
Not only do integrated campaigns engage your audience, they also give you opportunities to measure a return on your investment.
If you have static ads in a print publication, offering a whitepaper download or job fair sign-up online can give you insight into who your message is reaching.
You can measure clicks through online ads, but giving away content is an excellent way to gather more information.  You can ask for information like name, email, and job title in exchange for a download.  Then, you are poised to follow-up with more targeted messaging down the road, driving further returns on your initial advertising investment.
_________________________
this post originally appeared at www.sendouts.com
image from here