Hunting for a job while pregnant is not the ideal time, but we all do what we must. If you find yourself in this situation, take the time to consider the following tips.
1. Medical benefits
Although it's considered bad form to focus on medical benefits during a job interview, if you're pregnant, you simply must. Find out what medical costs are covered in the company's insurance plan, when your coverage would begin, how much your monthly contribution is, and what your annual out-of-pocket expenses will be.
When the baby comes along and you're working on your monthly budget and finding out how much disposable diapers cost, you'll be glad you got this information straight from the beginning.
2. Location, location, location
Not only do you want a job that is close to your hospital choice; you want a job that is close to your home. When your baby arrives and for the rest of the time you live in that particular apartment or home, you will want to be near your home. You're never going to want a long commute from your work to home. After you become a mother, getting home to your child after work as soon as possible will be a top priority. The closer the better.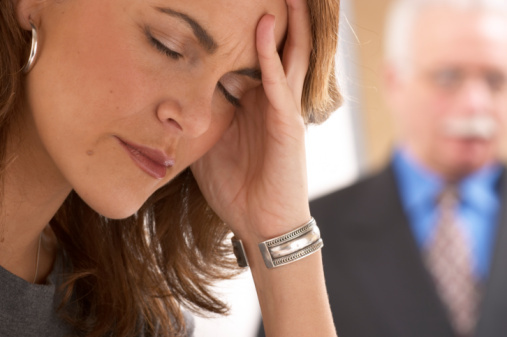 Working for someone who makes both your lives miserable is not worth it.
3. Stress
Try to carefully evaluate the levels of stress you would need to endure at the potential job. Stress has a tendency to increase, not decrease. If you sense that your future new boss has issues, and you would be bearing the brunt of their "moods," it's probably worth it to keep looking. Stress can play a bad part in the happy development of new babies, and you don't want to bring negative energy home from your workplace, no matter how well it pays.
4. Tasks
Would your new job have you climbing ladders, handling toxic chemicals, or operating dangerous machinery? As much as we all know you can "handle it," your baby can't. This is not the time to prove yourself in a man's world. This is the time to appreciate being a woman and let yourself be treated like one. Your baby will be grateful for the gentle treatment, even if you aren't.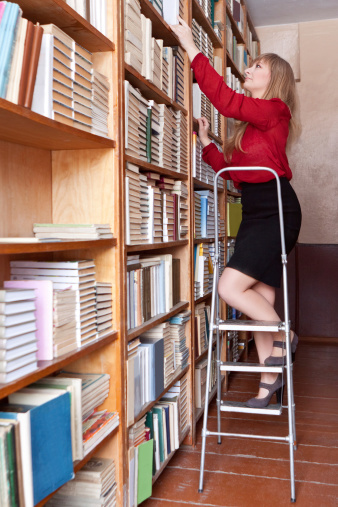 Stay off ladders while you're pregnant.
5. Perks
Every now and then, a job comes along that is just perfect for your situation. If you find an employer who has on-site company daycare facilities or flex time, think carefully before you say no. As your child grows, these perks will increase in value. After all, many women opt to stay home and not work at all due to the high cost of daycare. Flex time will come in handy for snow days and illnesses.
6. Telecommuting possibilities
Many employers offer telecommuting opportunities to long-term employees who have earned trust. If your potential new employer is one of them, you might want to give them serious consideration. Working from home when you have a child is a great benefit. You can work freely until school lets out, then be able to pick them up from classes and serve their after-school snack yourself. It's an enviable lifestyle that most new mothers would choose.
Even though you have a new job while you're pregnant, don't be shy about asking for special consideration. Ask to sit down if need be, and for extra bathroom breaks. Remember, you've got two humans to look after. Both of them are important.
Kate Supino is a professional freelance writer and small business owner who writes extensively about best business practices.