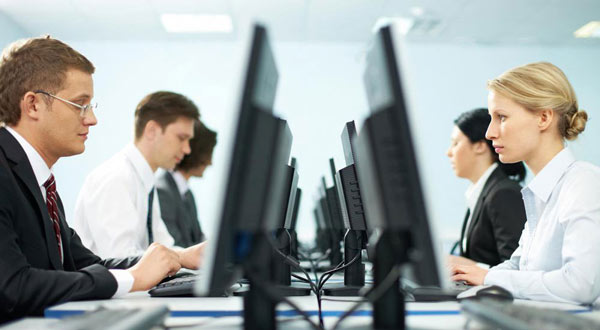 The use of employee time tracking software has become increasingly popular in recent years. This sort of tracking is used to monitor the behavior of the employees in a company. Those who employ this strategy believe that it leads to better productivity. There are those, however, who raise the issue of employee privacy and a lack of trust by the employer. There are additional considerations to its implementation and at the end of the day an employer needs to weigh the advantages and disadvantages of introducing it to his organization.
Let us take a closer look at the advantages and disadvantages of time tracking.
The advantages
One of the main reasons for using this time tracking software is to observe the hours put in by each worker as it maintains an precise record of when an employee arrive at work and when he/she leaves. Since the system is automatically updated, it provides a fairly accurate account of the employee's work history.
Another reason is that it motivates employees to finish the assigned task earlier. The software will reflect what time they have started a particular task and what time they finished. This is beneficial to both the employer and the worker as it gives them the opportunity to create a positive impression by finishing the assigned task on time.
In doing so, employers are more inclined to focus on the task at hand and not interrupt their work by looking elsewhere or taking care of other things. It also gives them less incentive to open waste time to scan social media sites which would prevent them from finishing their assignment.
Most of all, a time tracking system serves to remind them of their responsibility to complete their work as scheduled.
The Down Side
The use of time tracking software, though useful for the employer, can create an uncomfortable atmosphere among the employees whereby they feel a certain sense of management distrust.
It is also possible that the employees can cheat the system by using proxies, blocking the time tracking software or even hacking it. This defeats the purpose of the system because it doesn't provide a true picture of the employees' efforts. This is not true in all cases as there are time tracking systems that provides a fairly accurate portrayal.
The biggest problem with time tracking software is that it could be counterproductive. The employees may put on a good show at first, putting in the correct time or even coming in early. But if they start to feel burnt out they may end up with extra time on their hands and look for ways to fill in their hours with activities not related to their job.
On the other hand, should they be lucky enough to find themselves with free time, they can be trusted to spend that time doing whatever they need to do as long as they can are responsible for finishing their main assignment on time. They can even use their social media accounts when they feel like they need to relax a bit. Giving them the trust to finish what is expected of them is motivating and provides them with a feeling of self-confidence.
Ultimately, every employer must decide for himself if time tracking software is the right thing for him and whether it will prove beneficial for his business.