I messed up. I'm a douche bag. I'm an asshole. I'm a recruiter.
***

Before going any further, I should mention that you MIGHT want to be familiar with Kanye Wests' "Runaway" to understand the pop culture reference. Click

here

to listen to the song, but honestly, it's not all that important.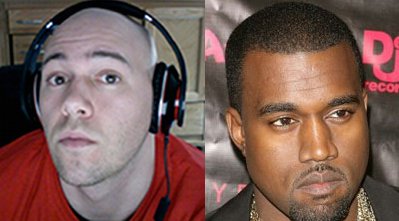 In "Runaway", Kanye basically sends out a public apology to women he's dated, Taylor Swift, the world, and even himself. In the song, Kanye acknowledges that he's not the greatest guy the world has seen, and that it does make him unhappy. While he admits his character flaws, he realizes that working on them may or may not change anything.
In recruiting (as well as other professions and areas of life), things will slip through the cracks every so often. Unfortunately, when it does happen, it's most likely related to not getting back to a candidate quick enough, or just not getting back to them at all. It happens often, in fact it's the number one complaint from job seekers regarding interview processes.
My Douche Bag Moment
A few weeks ago, I interviewed a high-level candidate for a critical position at the company I work for. On October 12, the candidate sent an email asking for an update, and then he sent another on October 15 repeating his question. Somehow, I failed to act on both and completely forgot about it. On October 24, the candidate let me know of his displeasure by sending me the following email:
I can't tell you how disappointed I am that you have not shown me the courtesy of responding to either of my past 2 email messages. I will be sure to mention your lack of responsiveness to my friend who is close with both the CEO and CFO of COMPANY X.
I immediately felt a little shitty when reading the email, but not because this candidate used a threatening tone, or because I feared losing my current contract. What got to me was the realization that no matter what I do, this IS GOING to happen again and again. No matter how hard I work at it, situations like this will repeat themselves, and candidates will ALWAYS complain about not hearing back.
I'm not asking you to "runaway". I'm not even really calling recruiters "assholes" or "douche bags".
What I'm trying to say is that I'm sorry.
Maybe I'm speaking for all recruiters here, or maybe I'm just speaking for me, but while I'd love to get back to every candidate, it's just not going to happen. People out there will claim there is no excuse for not getting back to a candidate. I'm not arguing with them, but when you walk through a shit storm you're bound to get crapped on.
I haven't heard back after two emails, what do I do?
Don't send an angry email or voicemail. I'm not holding it against this particular candidate, but many recruiters/hiring managers would see it as lack of patience on the candidate's part. My honest opinion is to wait another full week or two, then send one more email or phone call. After that, it's time to forget about the job, and realize that they either don't have information yet, have gone with someone else, or have forgot about you.
Don't take it personal. Just move on. Just "Runaway".