The competition for an entry-level job is stiffer than ever, particularly for the best-paying careers on the market. While having a college degree can boost your marketability over someone without any higher education, the advantage isn't as high as it once was.
Taking a variety of courses during your college years can elevate your job search, making you more appealing to a potential employer. If you didn't go to college - or if it's been years since graduation - returning to a local college or university to simply take a few classes can enhance your resume, too.
The key to choosing the right college courses is determining in what area you're lacking and trying to become a well-rounded person. For example, if you majored in English or another liberal arts study, focus on expanding your horizons in the STEM (science, technology, engineering, and math) fields. Conversely, if you're already proficient in the STEM industry, aim to boost your communication or creative skills.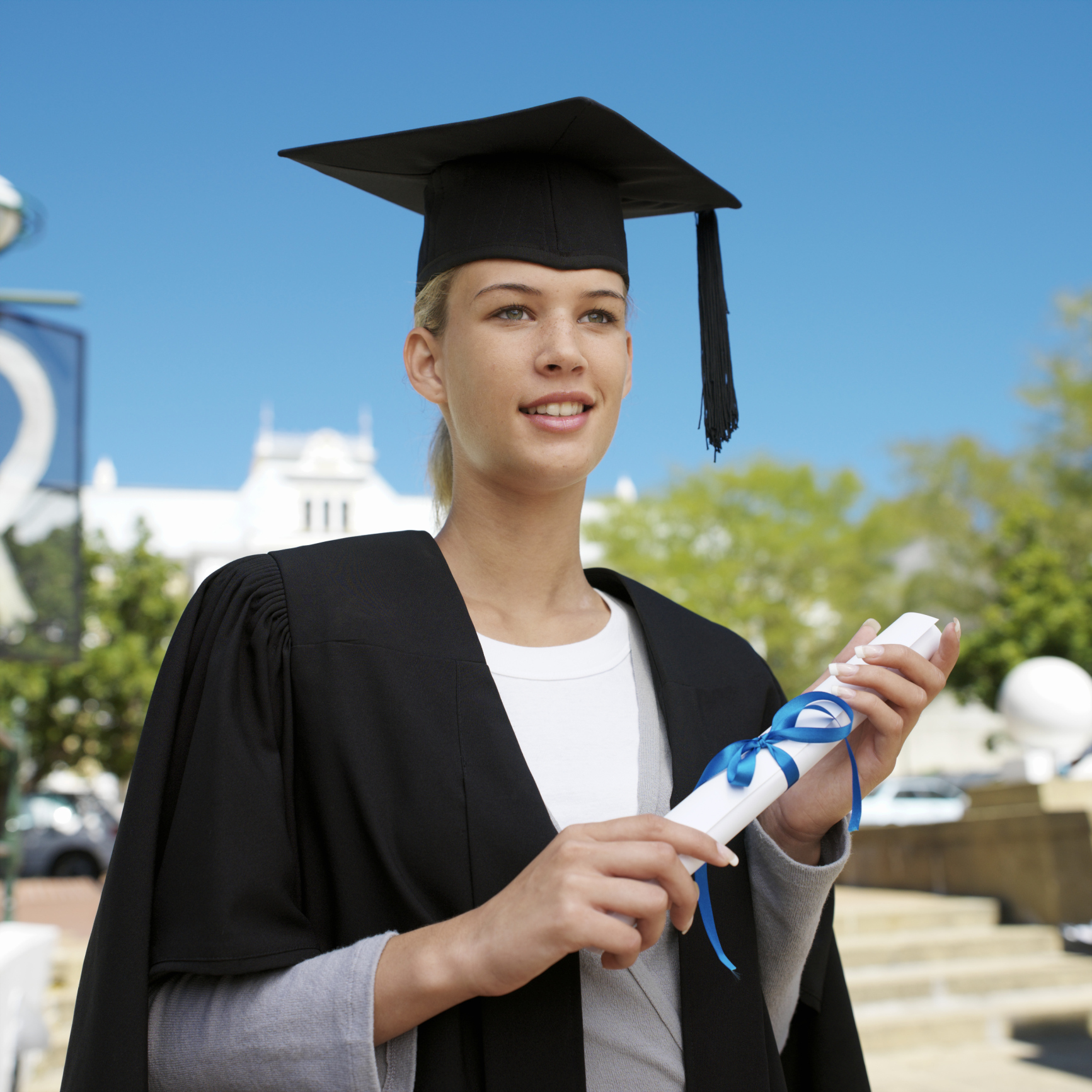 Simply having a college degree isn't always enough - you have to take the right classes, too.
Business and STEM Classes
Nearly every job you go into with a liberal arts degree, whether it's teaching, writing, or non-profit work, benefits from a solid background in business or STEM fields. For example, an economics class provides you with a broad perspective on the role of costs and values of goods and services, so you have a more realistic view of the marketplace. If you have a choice between macro or microeconomics, choose the latter.
To expand on this broad world view, invest in a finance class - this will show a potential employer that you not only understand economics in a larger sense, but you can also apply the knowledge on a smaller scale, working on budgets and spreadsheets. Whether or not you end up using these skills to manage a department at the company or to contribute to a local charity, it will end up coming in handy.
At some point in your career, you'll probably be asked to do some form of marketing. In fact, the interview itself is a form of marketing - you're marketing yourself! A primer on basic marketing or sales skills, including social media skills and coming up with fresh, creative ideas, will go far in nearly any career field.
Finally, don't forget about technology. While you don't have to be a computer whiz, claiming proficiency in Microsoft Word will no longer cut it. Taking one or two courses in web and computer skills or even something more advanced like computer programming or web design shows an employer that you're keeping up with technology.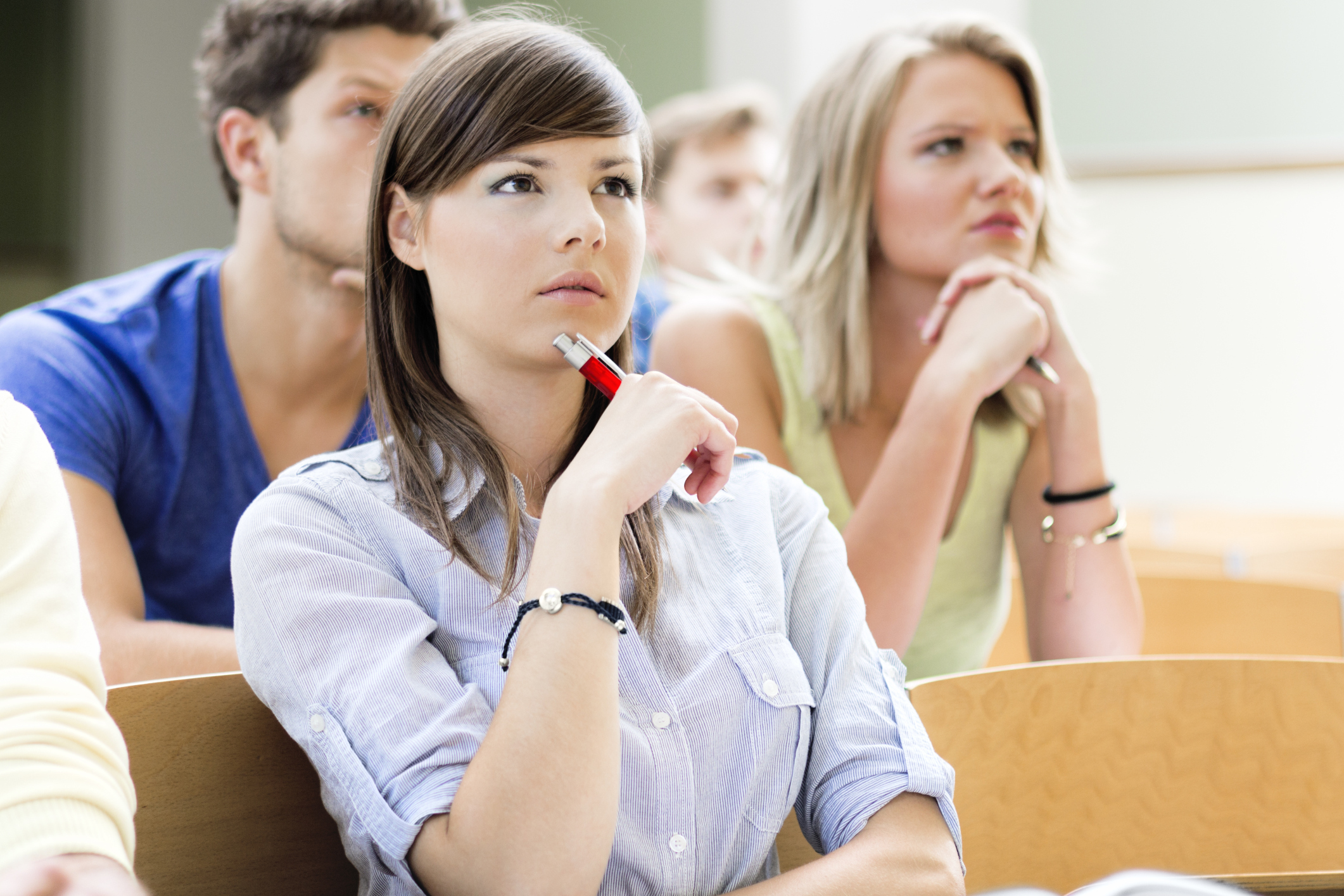 Broaden your horizons with a college course that will help with your job search.
Liberal Arts and Creative Classes
Although business, finance, and science or engineering-based degrees tend to be more profitable, there's something to be said for the skills gleaned from a liberal arts education - after all, there's a reason most four-year universities require that all students take a broad spectrum of these classes as undergrad pre-requisites.
For example, a communications course - one that focuses on both oral and written communication - enhances your marketability extensively. Today, the first interaction you're likely to have with a potential employer is via written communication - email - and being able to accurately reflect your potential worth to the company is much more effective than simply sending over your resume.
You also want that written communication to be grammatically sound, which a basic English or grammar class can teach you. Spellchecker can only get you so far.
Once you get to the interviewing stage, your oral communication skills come into play. A public speaking course can not only help you feel confident in preparing what you're going to say, but will help you down the line when you're called on to make presentations, whether at a conference or in meetings. A theatre class, as strange as it sounds, can help you master the same technique of getting you comfortable in front of an audience and thinking on your feet.
The point of taking classes out of your niche career area is to show a potential employer that you're not only well-rounded, but also eager to learn and adapt. While you don't have to list every out-of-the-box course you've taken on your resume, you can include a section for "relevant coursework" and switch out the classes, based on what you think a particular employer would like to see. When the employer sees your broad experience and education, you'll be one step ahead of the other candidates.
Kelsey Castle is a freelance writer who majored in journalism in college. Since graduating, she's taken health science and computer design courses to enhance her resume.