How important is it to retain your employees? I am sure that all the entrepreneurs know the answer is that it is extra critical for any business to have a good employee tenure.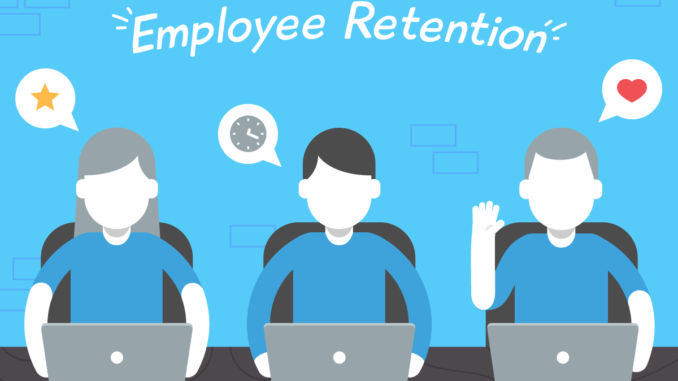 If you go by the data provided by Paysa, a firm that reports employee statistics, you will see that Facebook owns the best retention rate since their employee tenure last for more than two years, on an average, while Uber suffers from minimum retention rate as their employee tenure does not go beyond 1.23 years, on an average.
Switching jobs has become a common practice for professionals from all fields. It is not only a menace to the tech world but almost every industry is, more or less, hit by this problem. As a matter of fact, business managers believe that job hopping is the biggest issue these days. 27% of employees move from one company to another each year, 17% of them are actively on a hunt for a new job and around 46% passively look for better opportunities, as per ADP. Moreover, Mercer reports that 35% of workers think of changing their job role within a year.
As a consequence, 75% of organizations are becoming overly prepared to combat this situation by building new processes for hiring as well as retention. Here are some Employee Retention Techniques that can help you enhance your company's employee satisfaction.
Ensure to hire the right people
Most managers end up wasting time in correcting the mistakes of their bad hires. 11% of financial supervisors suggest that productivity is lost if a company hires the wrong people.
It is obvious for every organization to hire suitable people for the business so that their productivity goes up rather than going down as a result of bad hires. This is why companies arrange aptitude tests along with pre-placement exams to check the suitability of the candidates for the role that they are hiring for.
Assign work as per the specialization of the employees
An employee is more psyched to go for work in the morning if they are given with assignments that match their preferences and interest. So, you must adopt the effective employee retention strategies like framing milestones that go with the likings of the workforce since they will feel extra motivated to attend work. Over and above, they will be thankful to the employer for keeping their choices into consideration while allotting responsibilities.
Avoid having a hierarchy structure
Any company where there is an atmosphere that foster high-pressures, employees are more likely to stay stressed and get into accidents. Almost 80% of the visits to the doctor are due to stress. Hence it is advisable to keep an open-door policy since, in a hierarchy system, the staff members do not feel free to approach their superiors when required.
Appreciate work
Employees put in hours at work to fulfill the goals of an organization. So, it is only natural for them to feel appreciated for what they do. 69% of workers are motivated to work harder if they get appreciated for their performance. Team leads must nurture happy teams.