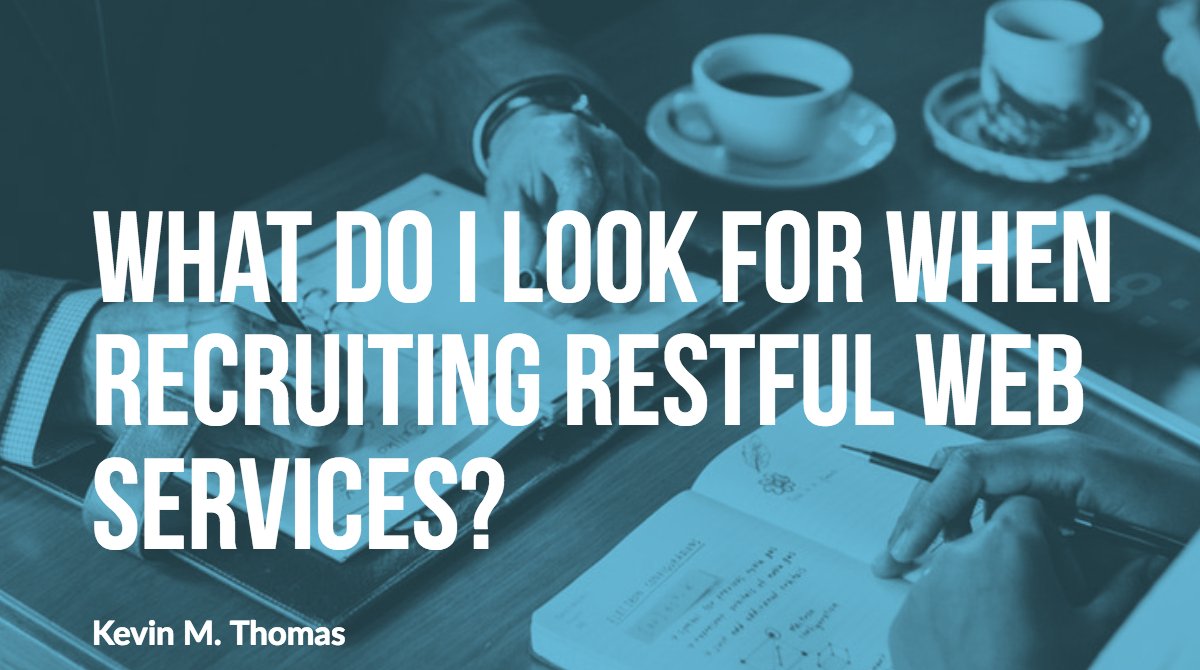 I often see recruiters struggling to understand and source for candidates with an understanding of Restful Web Services so I thought I would break it down to the core components.
You have a client that has to interface with a web server (you going to google.com on your browser) to which your client connects via HTTP or HTTPS to a URL resource which sits on the web server.  REST stands for Representative State Transfer which means that the connections are stateless because a protocol like HTTP or HTTPS you do not want to store state (much like a cookie stores state) as the application will not scale easily.
Let's break it down with a simple example.  I decide I want a new guitar and login to amazon.com to which I do a search for a Taylor Guitar.  That action takes advantage of the GET HTTP method which searches for the item.  If I place and order I take advantage of the POST HTTP method.  If I want to change the order I would use a PUT HTTP method and if I wanted to cancel the order I would use a DELETE HTTP method.
Don't worry you will never actually do this manually this is all taken care of behind the scenes.  I wanted to provide some basic understanding of REST so when you are searching for a Java or Cloud professional with REST try keywords such as "REST", "RESTful", "Representative State Transfer" and "Stateless" combined with your other skill-sets.