Diversity and inclusion have always been put close to the heart of many organizations' recruiting campaigns. However, we would like to remind you of the importance of this topic during June - the official Pride Month for the LGBTQ2+ community. In a survey performed by Pride at Work Canada - in a survey pool of over 225 Canadian job-seekers, 41% of them were concerned if an organization was LGBTQ2+ friendly and conducted extensive research on that organization.
To win candidates' hearts this Pride Month, let us explore how an Applicant tracking system - an ever-familiar tool in the arsenal of a modern recruiter - can help you reinforce your D&I recruiting efforts!
Consequences of neglecting diversity and inclusion (D&I)
When asked, most HR managers can tell you why D&I is so essential and the various benefits they bring to an organization. But have you ever considered the drawbacks and consequences of neglecting D&I elements when recruiting?
Neglecting D&I elements denies you of talented candidates
Having access to the Internet means your candidates are very informed regarding social matters, including diversity, inclusion, and fair treatment. In addition, the D&I topic is gaining traction globally as the LGBTQ2+ is gradually gaining a voice. This is, however, just one small aspect of D&I.
According to a 2020 LinkedIn article , businesses that discuss topics related to D&I on LinkedIn received 26% more female applications than those that post fewer. Diversity and Inclusion programs and elements are no longer "a nice thing to have" for businesses in 2021. Organizations that failed to include D&I elements in their recruiting campaign run into the risks of deterring talented candidates from all walks of life.
Class action lawsuit nightmare
Most developed countries employ a form of "Equal Employment Opportunity" law. For example, in the US, the Equal Employment Opportunity Commission (EEOC) enforces some of the following federal laws relating to D&I aspects:
If you are hiring in Canada, The Employment Equity Act covers the same grounds.
If push comes to shove, neglecting D&I elements in your recruiting program can invite expensive lawsuits. Take Students for Fair Admissions as an example - a nonprofit membership organization sued Harvard University on November 17, 2014, claiming that the university displayed discriminative actions against Asian-American candidates in its undergraduate admissions process.
The case has yet to conclude in 2021, with the two sides continuing to submit appeals to the Supreme Court. However, no matter who comes out as the winner, the case is a cautious example for companies lacking in the D&I department.
How an Applicant tracking system can support diversity recruiting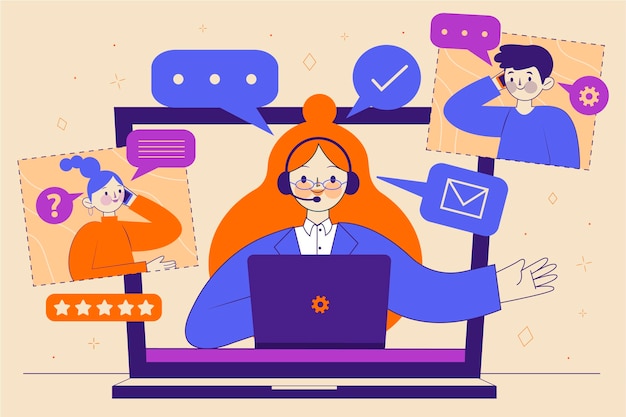 An ATS Protects Candidates' Information and Facilitates "Blind Hiring"
Information provided by candidates' resumes can be a prevalent source of recruiter bias. A 2020 article published on the Havard Business School site introduced readers to a shocking situation:
Minorities who scrub their resumes clean of information indicating their heritage or origin are more likely to get accepted.
With personal information playing such a significant role in causing recruiter bias, many ATS solutions like the one provided by our partner - Teamtailor , can temporarily hide candidates' personal information, leaving only job-related info for recruiters to consider.
With the Teamtailor ATS solution, users can simply click the "Anonymous" option to hide candidates' personal information. So next time you hire, you can take a good look at "Brown Kiwi's" skillset with minimal bias.
An ATS Streamlines Content Creation Process
Don't wait till the interview to showcase your organization's commitment to D&I. Coming back to the data from Pride at Work Canada. People will do extensive research long before they submit their resumes. So let your candidates know your effort for a proper D&I workplace early!
Most applicant tracking systems allow users to create a career site to attract and recruit job-seekers. However, Teamtailor takes this concept and pushes it to 11. With Teamtailor, building a career site is both simple and fun.
Users can create fully customized career sites using the Teamtailor ATS solution without any programming skills. Simply drag and drop your desired content to form your site. Think of it like playing Lego.

Recruiters now have the chance to show job-seekers the business's D&I effort. You can dedicate a whole section of your site to "diversity" content. Insert a video, testimony, or simply pictures of your diverse crew. The possibility is limitless.
An ATS Reduces Recruiters' Fatigue
Operating under a tight schedule or with a large talent pool can put any recruiters under a lot of strain . Subsequently, leaving space for unconscious bias to set in. Thankfully an applicant tracking system can lift some of these weights off. Most ATS solutions can automate specific tasks. Whether it's creating an automated email campaign or scheduling your meeting, an ATS solution can be a game-changer, allowing recruiters to have more time and focus on making non-biased decisions.
An ATS Monitors Diversity Statistics
Data is the lifeblood of any recruiting campaign. An ATS can be an extensive repository of candidates' data collected throughout your campaign pipeline. For this reason, most ATS can sort, compile, and display campaign data into valuable insights, including diversity statistics.
An ATS solution can be beneficial for companies that have to fill the EEO-1 form . The form is essentially a demographic breakdown of your workforce, including details such as race, sex, and age to ensure equal employment opportunity. An ATS solution comes in as a monitoring tool to help a business remain compliant with the criteria established in the form.
An ATS Provides Centralized Candidate Scoring
Unconscious biases, as the name suggested, are made unconsciously. This characteristic can make it difficult for the recruiter to notice, let alone rooting out the problems. An ATS solution allows users to share and update their progress, tag, or notify other team members. With multiple points of view, a recruiting team has the opportunity to compare individual decisions and identify oversights.
To Conclude
In short, with enough understanding of the tool, a recruiting team can make all the difference in a hiring campaign. So, with global businesses showcasing their diversity in support of pride month, let's create a unique D&I recruiting campaign with your favorite ATS solution.
And while you are at it, here are some D&I Statistics you should look out for when planning your D&I strategy. Read on!
Check out this post on main fanpage: https://bit.ly/2UxtATq